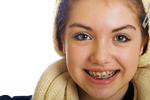 Ask the Expert: Braces, Bullying, and Self-Esteem
Kids having braces is a common thing these days, but why are they still being bullied? We spoke to Jill M. Emanuele, Ph.D., from the Anxiety and Mood Disorders Center at the Child Mind Institute to find out why and how we can help build kids' self-esteem.

Ask the Expert: Is Homeschooling Right for My Child?
A homeschooling expert weighs in on choosing the right curriculum for your child, homeschooling more than one child in your home, and more about teacher-supported distance learning so you can find out if homeschooling is right for your child.

Featured Health Listings for 4/18/2014
Selecting a health care professional for your child can be nerve wracking. Below you can be introduced to doctors -- pediatricians and family practitioners, dentists, and specialists who care for children. There are also speech pathologists, chiropractors, occupational therapists, psychologists and more who care for kids. These doctors, dentists and professionals practice in New York City including Manhattan, Brooklyn and Queens. Others have offices in Westchester, Rockland, Fairfield Counties, and Long Island, both Nassau and Suffolk Counties. If you can't find one here, look for hundreds of more health care professionals on nymetroparents.com.

Find Great Weekend Activities - Click Here
Other Resource Categories: After School Activities | Birthday Parties | Camp Guide | Education | Health | Outings | Parenting Services | Shopping