Sol Y Canto, a nationally renowned Pan-Latin ensemble, will bring its contemporary music to Flushing Town Hall this March, with a special event for families.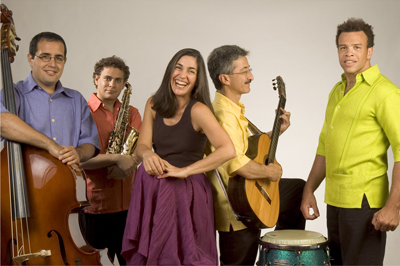 Flushing Town Hall presents a day of Latin music, featuring the nationally touring, Boston Music Award-winning Pan-Latin ensemble Sol Y Canto. Bandleaders Rosi (singer and bongo player) and Brian (guitarist and composer) Amador have established a vibrant international presence with their original compositions that reinterpret contemporary Latin music with classical influences.
During the day, families can participate in a special interactive workshop with Rosi and Brian that explores basic rhythms, patterns, and percussion used in Latin music. Then, Sol Y Canto will perform selections of Latin musical genres including plena, son calypso, and reggae, as well as songs from their Parent's Choice award-winning children's album, El Doble de Amigos (Twice as Many Friends).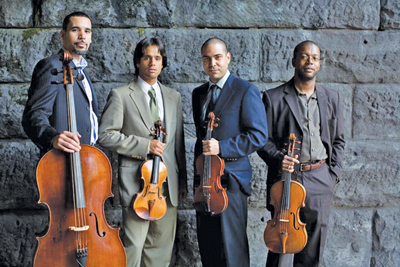 In the evening, Flushing Town Hall will feature a second concert titled Sabor Y Memoria: A Musical Feast in Seven Courses. The performance will feature new and classic Latin music by Brian, backed by the rest of Sol Y Canto along with special guests, the Sweet Plantain String Quartet. The performance will include a wide variety of Latin genres inspired by "flavor and memory - much like home-cooked favorites served with contemporary cuisine."
Event Details
What: Sol Y Canto
Where: Flushing Town Hall, 137-35 Northern Boulevard, Flushing
When: March 19 at 1pm (workshop), 2:15pm (show), 8pm (second performance)
How much: Workshop $6, $3 children; first performance $12, $8 children; second performance $20, $10 students

For more information: 718-463-7700 or www.flushingtownhall.org
Also see: Queens Calendar Highlights: March Events for Families
Our Online Calendar, for even more family events in Queens and the New York metro area