These Queens-based businesses are offering new services for local kids and families - check it out!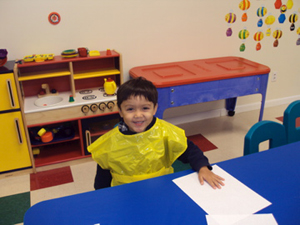 Where Seedlings Take Root
Little Children's Garden opened its doors December 1 to Flushing families with children ages 2-5. Owner Dominique Noisy, a Flushing resident, decided to start her own daycare two years ago and seized the opportunity when a space in her neighborhood became available.
The daycare provides a variety of activities for children, from arts and crafts to music and dancing to circle time, which is a time provided for children to speak about what they want with the rest of their classmates. Breakfast is provided and time is also set aside for naptime and free play. Teachers are all licensed, have more than 10 years of experience with children, and greatly enjoy childcare.
"We have a good mix of people here," Noisy says. "Our teachers come from diverse backgrounds and encourage our children to embrace other cultures through language." Teachers read to children in the center's Library Corner, she adds, and often engage them in conversation about what they've just heard.
"Children are like little seeds," Noisy says. "With the right amount of care, they will grow and bloom into wonderful people."
Registration is rolling and the daycare accommodates early drop-off and pick-up. Little Children's Garden is located at 150-30 Union Turnpike, Flushing. For more information, call 718-380-0966, email [email protected], or visit www.littlechildrensgarden.com.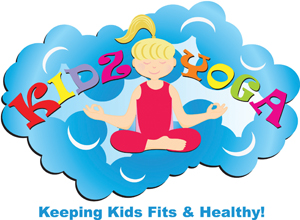 A Vision of Health
Tina Mavrelis-Charalambous always had a vision of keeping kids fit and healthy. That vision extended beyond her own three children to all children in the Queens community, and it was finally realized November 1, 2010, when Kidz Yoga hosted its grand opening in Astoria. "As a proud member of our community, I would like to give back the gift of health to [our] area," Mavrelis-Charalambous says. "So many kids are overweight. They really should be doing more activities rather than sitting behind a TV."
With that mission in mind, Kidz Yoga offers a roster of classes for ages 5 months to adult. For children, programs include yoga, Capoeira (Brazilian martial arts), Zumba, and Mommy and Me classes, including Mommy and Me yoga. Classes for adults include TRX suspension training, yoga, kickboxing, Capoeira, and Zumba.
The center is also available for children's birthday parties. Kids can choose a theme, such as pajama party or zoo, along with a main activity (i.e. yoga, Capoeira, or Zumba). Parties include entertainment, games, face painting, and lots of activities.
Kidz Yoga is located at 27-14 23rd Avenue, Astoria. For more information, call 347-455-3661 or visit www.kidzyoga.net.