Check out these new additions to Queens that cater to kids and families.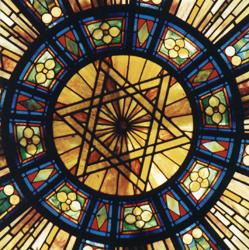 New Look, Same Principles
The Free Synagogue of Flushing, the oldest reform synagogue in Queens, recently began renovating its sanctuary. The synagogue has stood for close to 100 years in Flushing, one of the most ethnically diverse neighborhoods in the city, and is now in need of repairs that will allow it to continue serving the community. Renovations are necessary in order to preserve the synagogue's beautiful artwork and stained glass windows. Although the ongoing work is not scheduled to be completed for at least five years, programs offered by the synagogue will not be affected.
Founded in 1917, the synagogue has long been a part of the surrounding community. It offers programs such as Tot Shabbat, which teaches Judaism to young children, as well as informal Torah studies and introductory Judaism classes. The synagogue also offers services every Friday night at 8pm, as well as an Informal Torah Study every Saturday at 10:30am. Additionally, concerts are performed in the synagogue throughout the year.
The Free Synagogue movement is devoted to ideas such as freedom of the pulpit, full participation of the community, and freedom of the pew.
The Free Synagogue of Flushing is located at 41-60 Kissena Boulevard in Flushing. For more information, call 718-961-0030 or email [email protected].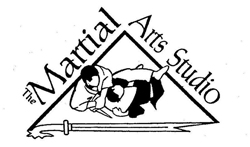 Mix it Up
The Martial Arts Studio, a Forest Hills-based institution for the past 24 years, began offering a mixed martial arts class for adults in June. The class consists of wrestling, jujitsu, and kickboxing instruction, and is open to all fitness levels, says Steven Sciandra, the studio's owner and head instructor. "It's a group class, but each individual works at their own pace," Sciandra says.
The studio, which is a private, family-owned business, offers instruction in the arts of judo, jujitsu, and kajukenbo to children and adults ages 4 and up. Older students can also take kali, a class that teaches weapon skills. Most classes are taught by Sciandra, who has more than 30 years experience in training and teaching martial arts and is trained and ranked in karate, aikido, judo, kali, Estacada, kajukenbo, and jujitsu. The studio also has a trained staff of instructors, many of whom have been with the studio for more than 20 years. Sciandra's wife, Angela, is the studio's manager. "A lot of parents like coming here because it's a family business," Sciandra says.
The Martial Arts Studio is located at 116-22 Queens Boulevard in Forest Hills. For more information, call 718-544-6655 or visit www.themartialartsstudio.com.
New Home for a Well-Known Practice
Pediatric Dentistry, a Queens-based dental clinic that specializes in treating young children, has moved from its long-time location at 45-05 Francis Lewis Boulevard to a brand new office in Bay Terrace. This relocation brings the well-established clinic a mere two miles away, to Bell Boulevard, where it will continue to serve the greater Queens community.
Operated by Dr. Vered Maslavi, D.D.S., the new location, in the doctor's own words, "means more space, more availabilities, and less of a wait." In addition to dental services, Pediatric Dentistry will continue to offer orthodontic services through its in-office orthodontist, state-of-the-art digital x-rays (less harmful than the traditional photographic option), and anesthesia for oral surgery. And, as always, emergency walk-ins are welcome.
Asked what sets her practice apart from other area dentists, Dr. Maslavi responded: "It's our local reputation as having a kind and friendly atmosphere for your child."
Pediatric Dentistry's new office is located at 23-91 Bell Boulevard in Bay Terrace. For more information, call 718-279-0900 or visit www.pediatricdentistmaslavivered.com.