On the Ice All Year Round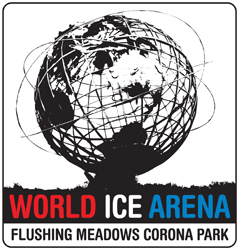 World Ice Arena, a year-round skating rink located in Flushing Meadows Corona Park, was awarded "Concession of the Month" by the New York City Department of Parks and Recreation for the month of November.
The World Ice Arena houses an NHL-sized skating rink with a 400-person seating capacity. The WIA's World Ice Skating School offers skating classes for ages 4 through adult of any skill level, taught by more than 15 professional skating instructors. Students can also improve their skills in figure skating or ice hockey, and adult freestyle sessions and private lessons are available. The rink is open for public skating daily, with additional sessions on Friday and Saturday nights.
The WIA is also home to the Catholic High School Hockey League, Flushing Speed Skating Club, Women's Hockey in NYC, and women and men's developmental hockey clinics for adults and youth.
During the summer, the WIA presents the Ice Theater of New York, an on-ice performing arts company, with concerts each Saturday in July and August.
Four birthday party rooms are available at the WIA. A child's birthday party package includes admission to the rink along with access to a birthday party room.
World Ice Arena, 12540 Roosevelt Avenue, Flushing. 718-760-9001. www.worldice.pucksystems.com.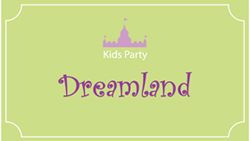 Dreamy Themes
Dreamland, a new birthday party place for kids, opened in Douglaston this October. Dreamland offers themed birthday parties for children ages 3-11 with themes such as Princess, Superhero, Fashion, and Rock and Roll.
Each party lasts an hour and a half. When children enter Dreamland, they pick out their costumes, in accordance with the party's theme, and can apply temporary tattoos, makeup or have their faces painted. When all the guests are dressed and ready, they get up on stage to show off their costumes.
Theme related activities follow. When a child chooses the rock and roll party, for example, he and his guests are given a drum set, guitars, and a karaoke machine.
The last half hour of the party is devoted to pizza and birthday cake, both of which are included in the party package along with invitations and a special gift for the birthday child. Goodie bags for guests are also available. Parents have the option to stay during the party, and can preorder from an adult menu.
"Our parties have more of a personal touch," says Allyson Bae, co-owner and founder of Dreamland. "They totally cater to the birthday child and his or her guests."
Dreamland, 42-34 235th Street, Douglaston. 718-224-2301. www.dreamlandparty.com.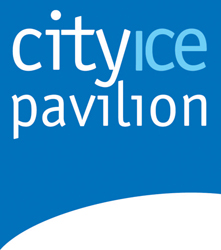 Skate Like a Ranger
The new semester of skating school classes at City Ice Pavilion, New York's only rooftop skating facility, begin this month. Ages 3 to adult can learn to skate or hone their skills in figure skating or ice hockey.
In September, the pavilion introduced the Future Rangers program in partnership with the New York Rangers, a beginners' hockey program for children as young as 3, and the Manhattan Mighty Mites at City Ice Pavilion, for children as young as 5. Both are after school programs offered twice each week. The pavilion also hosts an After School Ice Hockey League for children ages 8-14, and figure skating programs are available for several skill levels.
The pavilion offers birthday party packages for children, including the Single Axel, Double Axel, and Triple Axel.
Public skating is held several days a week, with a New York Rangers Fan Appreciation Skate on Sunday afternoons. Skaters who wear a Rangers hat or jersey will receive a $1 discount.
City Ice Pavilion is a multilevel, NHL-sized ice rink. Opened last year, the facility is located two miles from midtown Manhattan, in Long Island City.
City Ice Pavilion, 47-32 32nd Place, Queens. 718-505-6230. www.cityicepavilion.com.