Check out these new additions to Queens that cater to kids and families.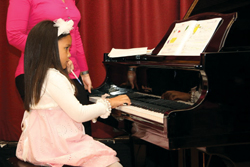 Bilingual Performers
The Performing Arts Conservatory of New York (PACONY), a performance school featuring music, dance, and art instruction for all ages, is now offering language programs, including English classes for adults and Spanish classes for children. Students also sing Spanish songs in school concerts. "It's interesting for parents to see how kids can keep the language alive," says Teresa Rishik, the school's executive director.
In addition to its year-round music, dance, and art programs, PACONY offers a summer music intensive program that prepares students to audition for advanced music programs in schools like LaGuardia High School and The Juilliard School, Rishik says. New this year to its summer roster is a photography program for kids. PACONY also offers a drama program, which opened last spring.
The school's faculty consists of highly accomplished individuals, Rishik says, each of who play important roles in the community as performers. Faculty concerts are held throughout the year, and the next one will take place in Flushing on June 20. See PACONY's website for details.
PACONY is located at 35-57 89th Street in Jackson Heights. For more information: 718-639-1425 or www.pacony.com.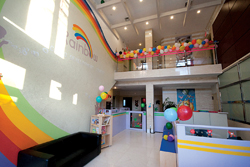 Flushing's New Child Care Option
Rainbow Child Development Center opened its doors June 1 in Flushing. The center, a brand new 15,000-square-foot facility with 10 classrooms and a large outdoor playground, offers day care for children ages 6 months to 5 years and an after school program for ages 5 to 12. Both programs feature full-time and part-time options, with extended hours on request.
Students at the Rainbow Child Development Center can participate in 30 minutes of outdoor activity each day on the center's 3,000-square-foot playground, says owner Jing Ye. The center also offers 30 minutes of Chinese language instruction each day, taught by its certified teachers. Another thing that sets the center apart from others, according to Ye, is its focus on serving nutritious food. "A lot of centers serve fried chicken and French fries, but our meals will be healthy," Ye says, citing steamed veggies as an example. She adds that meal choices will reflect the area's community. "We have a large Chinese population here, so we offer both American and Asian food."
Rainbow Child Development Center is located at 133 Avery Avenue in Flushing. For more information: 718-496-5513 or www.rainbowchildlearning.com.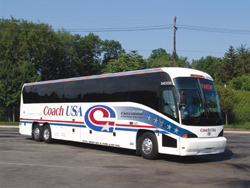 Express to the Meadowlands
Coach USA is now offering the 351 Meadowlands Express, a nonstop, round-trip bus service from the Port Authority Bus Terminal to the New Meadowlands Complex in East Rutherford, New Jersey. The bus is also convenient to the Izod Center and Meadowlands Race Track.
The 351 begins service two hours before a scheduled event at the Meadowlands and continues frequent service thereafter, says Mike Alvich, vice president of marketing for Coach USA. The bus usually departs from Gates 305 and 306 in the Port Authority Bus Terminal, but for larger events, such as rock concerts and major sporting events, the bus departs from a street level departure area on 41st Street between 8th and 9th Avenues.
"It's a very convenient, comfortable, safe way to get to the Meadowlands, and it's the most economical way to go," Alvich says, citing money saved on gas, tolls, and parking, along with less stress in commuting. "Plus, families can sit together and pick up on some of the excitement of the event before they get there."
One-way trip time is about 20 minutes and costs $5 per person ($10 round-trip). For more information, visit www.351express.com.