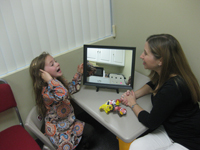 Help With Speech and Language Disorders
Now with five different locations, The Suffolk Center for Speech & Myofunctional Therapy is located in both Stony Brook and Wantagh, and The Speech Pathology & Swallowing Disorder Services of L.I. is located in Lake Success. The newest additions include Commack's Mid Suffolk Speech Pathology & Swallowing Disorder Services of L.I. P.C., and East Yaphank's Eastern LI Speech Pathology & Swallowing Disorders P.C.
Janine Stiene, the president of the offices, and her group of highly qualified therapists, support families and children across Long Island, specializing in PROMPT, feeding, myofunctional therapy, voice disorders, fluency, augmentative communication, articulation, auditory processing disorders and expressive/receptive language disorders (adults/children). They also offer intensive feeding groups for individuals who suffer from texture and consistency aversions. All of the offices participate with the major health insurance companies and offer flexible hours and scheduling to fit the patients' needs Monday through Saturday.
Locations in Stony Brook, Wantagh, Lake Success, Commack and East Yaphank. 631-689-6858. www.myofunctionaltherapyandspeechcenter.com.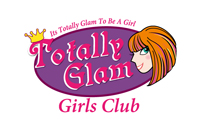 The Gift of Glamour
With its mission to build a nation of girls with a positive self-image, "Totally Glam" Girls Club is a mobile company providing parties for girls ages 4-14 in their own home within the tristate area.
All parties include manicures, pedicures, facials, hair and makeup pampering treatments, a pink carpet runway fashion show, dancing, games, and prizes. Special party packages cater to the guest of honor's interests with themes such as "Pop Star Diva," "Cheerleader Fever," "Drama Queen" and "Glamour Spa." Each party guest takes home a goody bag and the birthday girl will become an Honorary Member of the "Totally Glam" Girls Club, receiving member's only goodies in the mail for up to a year after the party. Party extras and various crafts are available upon request.
"Totally Glam" Girls Club. 646-623-9454. www.totallyglamgirlsclub.com.