Luba Peys, a former special education teacher, starts a new project to share her love of cooking through teaching children and adults the joys of cooking.

After using her MA in special education and BS in speech language pathology to work with children with special needs for 15 years, Luba Peys discovered a passion for cooking when she went on childcare leave.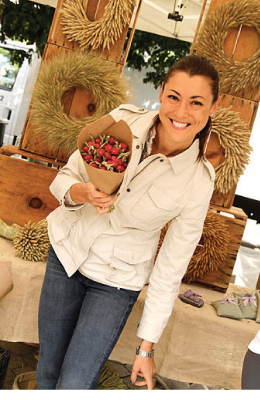 Deciding she needed to combine her love of cooking with her love of teaching, she went to culinary school in September 2010, choosing the Natural Gourmet Institute in Chelsea for its unique combination of teaching traditional culinary skills within a health-supportive environment. Her subsequent internship in a K-8 public school on the Upper West Side exposed her to the interactive and instructional farm-to-table approach of the Wellness in the Schools nonprofit lunch program, instituted by co-founders Bill Telepan and Nancy Easton.
Her concentration on vegan/vegetarian cuisine as a culinary student and her exposure to Telepan (she interned at his West 69th Street restaurant and volunteered at his pop-up location in Tribeca) seemed to naturally lead Peys to establish her own business, Petite Gourmet Culinary Arts. The brand-new project, which offers at-home cooking instruction to kids and parents, also allows Peys to devote some of her time to clients with diabetes, weight loss issues, and food allergies.
"I am able to infuse my values into my work as a private chef and help families in new ways," she says. And supporting local farmers is of particular importance to her-"I'm constantly inspired by the fresh seasonal ingredients from the Union Square Farmers Market"-inspiration, incidentally, she passes on to her students.
For more information, contact Luba Peys at [email protected]