Related: queens, ny, nyc, activities, events, family, children, kids, February, 2011, theater, shows, black history, school vacation, presidents week,




Find great family events happening this February in Queens, including Black History Month events, kid-friendly shows, and Presidents' Week activities.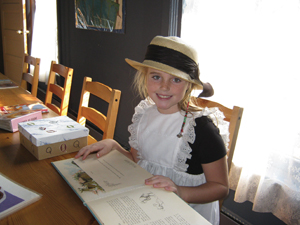 History for Kids
On February 6, the Bayside Historical Society will debut a brand new children's room where kids can learn all about everyday life in Queens at the turn of the 20th century. The room will be geared towards children 5-10 years and will include photographs, toys, tools, kitchen utensils, puzzles, dress up, and literature. The children's room will be open on select weekends during the spring and will periodically feature special activities and programs.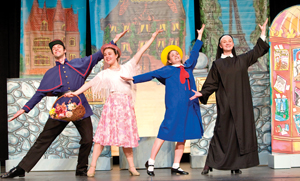 A Very Bad Hat
Join everyone's favorite Parisian heroine Madeline in a musical version of Ludwig Bemelman's classic tale, Madeline and the Bad Hat. The precocious but loveable Madeline learns how first impressions can often be misleading when she meets Pepito, the Spanish ambassador's son. This performance is presented by ArtsPower. February 13 at 1pm and 3pm. $12; $10 Multi Show. Queens Theatre in the Park, Flushing Meadows Corona Park, Flushing. 718-760-0064.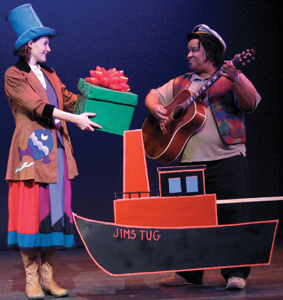 Celebrate Black History Month
See The African Drum, a celebration of multicultural sharing for Black History Month. Listen to the wit, wisdom, and humor of the African drum as it reveals "How The Turtle Got Its Shell" and two more African folk tales woven into the shadow puppet adventures of the little girl Kijana and her animal friends. Reservations are required. February 15 and 16 at 10am and 11:30am. $15 advance; $20 at the door. York College Performing Arts Center, 94-45 Guy R. Brewer Boulevard, Jamaica. 718-262-5375.
Celebrate the Harlem Renaissance during a special presentation of Harlem on My Mind, by the Xoregos Performing Company. The performance will consist of four short plays featuring era-specific poems, and songs by Duke Ellington, Fats Waller, and Irving Berlin. February 5 at 2pm. FREE. Queens Library: Peninsula, 92-25 Rockaway Beach Boulevard, Rockaway Beach. 718-634-1110.

Love dance? View an interactive performance of African step dancing at Step Afrika!, where the body is used as a percussive instrument to produce a series of rhythms and sounds. February 11 at 2pm. There will be a workshop with the artists following the performance at 3:30pm. $6-$12. Flushing Town Hall, 137-35 Northern Boulevard, Flushing. 718-463-7700.
The Onyx Vocal Consort is a celebration of African-American heritage and history. The performance will feature vocal performances by soprano Cecilia Tucker, mezzo-soprano Carolyn Sebron, counter tenor Brian Nesby, tenor Phumzile Sojola, and baritone Romulus Murrel. February 11 at 7pm. Suggested donation $10. York College Performing Arts Center, 94-45 Guy R. Brewer Boulevard, Jamaica. 718-262-5375.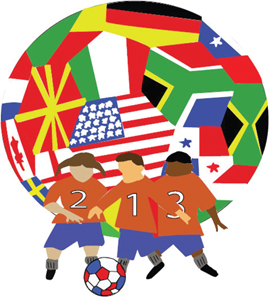 Camp Around the World
This month, Worldplay, Inc., will host a Mid-Winter Vacation Camp where kids in grades K-6 can hang out, make friends, participate in arts and crafts, and enjoy music, film, and food. Each day will include a 60-minute period of physical exercise to help your kids stay active. Tutoring and academic help will be available as well. WorldPlay, Inc., is dedicated to providing cultural awareness to children and regularly organizes educational opportunities for New York families. February 21-25, 8am-6pm. Contact WorldPlay for pricing. PS 101 School in the Gardens, 2 Russell Place, Forest Hills. 347-965-9261.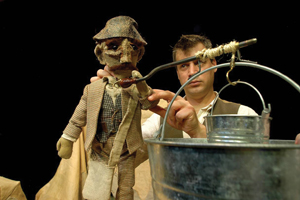 A Tale of Hope
Watch an endearing stage adaptation of Jean Giono's The Man Who Planted Trees, a short story that shows the impact one man (and his dog) can make on their environment. This multi-sensory theatre experience of storytelling and puppetry is a simple and unforgettable tale about perseverance, hope, and humility. February 27 at 2:15pm. $12; $8 children. Flushing Town Hall, 137-35 Northern Boulevard, Flushing. 718-463-7700.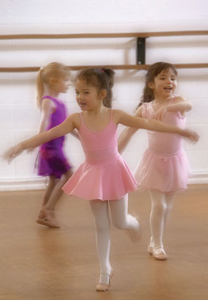 How-To Ballet
Queens Theatre in the Park welcomes the School of American Ballet (AKA the official academy of the New York City Ballet) to give a discussion about what happens behind the scenes of such famed performances as The Nutcracker and The Sleeping Beauty. The discussion will also teach kids how ballet students train to become prima ballerinas, and will answer their questions regarding everything from a plié to a pirouette. February 27 at 1pm and 3pm. FREE. Queens Theatre in the Park, Flushing Meadows Corona Park, Flushing. 718-760-0064.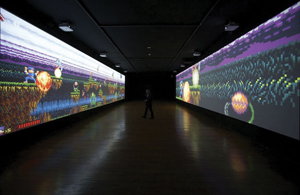 Video Gaming
MoMA PS1 presents a new way of gaming in Beijing-based artist Feng Mengbo's installation, "Long March: Restart." Visitors are invited to use a wireless controller to direct a Red Army soldier through a digital path that uses imagery from such classic games as "Street Fighter II" and "Super Mario Bros." Ongoing through April 4. See PS1's website for hours. MoMA PS1, 22-25 Jackson Avenue at 46th Avenue in Long Island City. 718-784-2084.


More Recreation/Outings Articles
2010 Nassau Coliseum Fair in Uniondale, NY
DanceAfrica 2011 at BAM: Viva Cuba!
Brooklyn May Calendar Highlights: Family Activities
Spring 2011 Bird Watching Events in Westchester County, NY
Westchester County, NY, May Calendar Highlights: Activities for Families

Be a good fellow parent and share this with a friend who would be interested
Local Recreation/Outings Sponsors
See Our Recreation/Outings Directory