Check out some great events for children and families happening this April in Queens, including Earth Day activities, kid-friendly shows, and outdoor family events.
All That Jazz
From drummers and pianists to trumpeters and guitarists, the Cool Beats Festival offers performances for jazz enthusiasts of every persuasion. For three nights, festival-goers will enjoy the sounds of modern jazz peppered with a hint of Latin style played by this generation's rising stars, like three-time Grammy Award-winning drummer Antonio Sanchez and self-taught guitarist Michelle Marie. Both single and two-night passes are available, and those who purchase passes are welcome to attend any of the three free workshops offered in the afternoons preceding the concerts on the day or days the pass is valid. April 1 at 7:30pm; April 2 at 8pm. $25 single night; $40 two nights. LeFrak Concert Hall at the Kupferberg Center, Queens College, 65-30 Kissena Boulevard, Flushing. 718- 544-2996.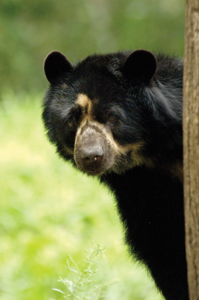 So Beary Tired
Round up the family and head over to the Queens Zoo for a sleepover like you've never experienced before. Witness all the after-dark happenings while participating in fun activities like preparing treats for the animals, meeting some of the zoo's residents up close, and learning about various animal diets. Guests bring their own tents, sleeping bags, and picnic dinner, and the zoo provides drinks, dessert, a late-night snack, and breakfast, plus a complimentary wake-up call thanks to the chatty sea lions. April 9. Call for times. $85 per person (for children over 5 with required adult). 53-51 111th Street, Flushing Meadows Corona Park. 718-271-1500.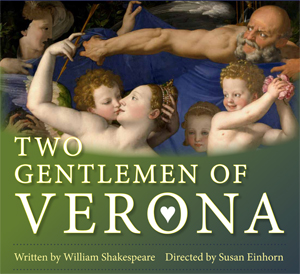 Shakespearian Comedy
If the tragic tale of Romeo and Juliet sounds like a less than enjoyable theater experience, give one of Shakespeare's earliest comedies a try. Two Gentlemen of Verona tells the story of two friends, Valentine and Proteus, and the consequences of their falling in love with the same woman. Have a laugh while watching as the bonds of friendship are tested and the foolishness of lovers is revealed in this classic tale. April 7-10 and 14-17. ?Thursdays at 7pm, Friday and Saturdays at 8pm, Sundays at 3pm. $14; $12 seniors and students. Queens College, 65-30 Kissena Boulevard, Flushing. 718-793-8080.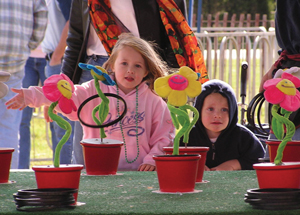 Fair at the Farm
Come celebrate spring at a Children's Carnival at the Queens County Farm Museum. At the over 300-year-old farm, which spans 47 acres, there will be food, hayrides, midway games, and carnival rides in the apple orchard, and magic shows in the barn. April 9, 10 16, 17. 11am-6pm; magic shows at 2pm, 3pm, 4pm, and 5pm. $10 (rides and show included). 73-50 Little Neck Parkway, Floral Park. 718-347-3276.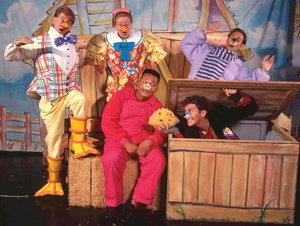 A Tale of True Friends
Join Wilbur the pig and Charlotte the spider in a special presentation of Charlotte's Web. Wilbur has a problem: how to avoid winding up as pork chops. Charlotte, a true friend, weaves a solution that ensures his place on the farm forever. This enduring classic features a stage-full of wacky and endearing farm animals. April 16 at 11am and 1pm. $12. Queens Theatre in the Park, Flushing Meadows-Corona Park, Flushing. 718-760-0064.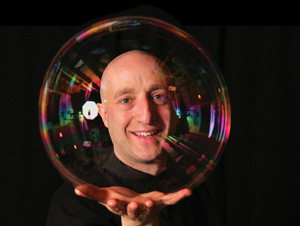 Bubbling Over
Watch The Science Channel-featured comic bubble-ologist Casey Carle as he transforms bubbles from ordinary to extraordinary in BubbleMania: Science, Art & Comedy!, at the New York Hall of Science. This half-hour performance showcases only a tiny part of what the NYSCI, with its over 450 interactive exhibits, has to offer to visitors of every generation. April 16-24 at 1 and 2pm; additional performances April 22 at 3pm and April 24 at noon. $4 plus admission. 47-01 111th Street. 718-846-7300.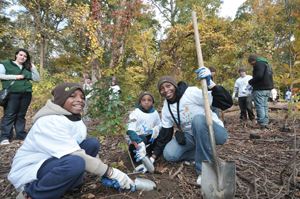 Spring Forward
Celebrate the April showers and May flowers of the season by participating in an Earth Day event or a spring festival. Here are our fave five:
Come make spring-themed crafts while participating in a traditional May Day celebration at the King Manor Museum's Spring Festival. April 30, call for times. King Park, 150-03 Jamaica Avenue, Jamaica. 718-206-0545.
Pull out the gardening clothes and be a part of a movement to plant an additional 20,000 trees in the parks across New York City. At the MillionTreesNYC Spring Volunteer Planting Event, gloves, tools, trees, and lunch will be provided. April 24. 9:30am-2pm. Cunningham Park, 193rd Street and Aberdeen Road. 212-360-3435.
Take the opportunity to stop and smell the flowers. On this kid-friendly Earth Day Garden Walk, participants will search for nature's indications that spring has arrived with the help of a "garden interpreter." Dress for the weather and be prepared to discover creepy crawly garden-dwellers and early-blooming flowers. April 22 at 2pm. Also at Wave Hill, transform an ordinary colored plastic bag into a fashionable rain hat, an Earth Day flag, or a stunning flower, at the Earth Day Flags and Flowers family art project event. Visiting artist Miwa Koizumi will be on hand to help. Bring along your creation to a celebratory Earth Day parade. April 23-24. 10am-1pm. Both events are FREE with admission to grounds. Wave Hill, West 249th Street and Independence Avenue, Bronx. 718-549-3200.
Help build an eco-friendly future by creating 3D architecture models using recycled materials, all while learning about green buildings and sustainable design. In the three-part Go Green with Sustainable Design workshop offered by the Queens Library, kids ages 6-12 will explore how green buildings benefit people as well as the planet. FREE. 4pm. April 29 at Steinway branch, 21-45 31st Street, Queens; 718-728-1965. April 29 at Flushing branch, 41-17 Main Street, Flushing; 718-661-1200.
Also see: March of Dimes' March for Babies in the New York Metro Area
Our Online Calendar, for even more upcoming family events in Queens and the New York metro area