Related: Queens, ny, nyc, activities, events, kids, children, family, september, 2010, shows, outdoor, classes, dance, ballet, nyc century bike tour, queens international folk festival, safe space, queens symphony orchestra,




Check out these great family activities and events scheduled for the month of September in Queens. Whether you're looking to catch a kid-friendly show, participate in family fitness activities, or find kids' classes, we've got all the information a Queens family needs.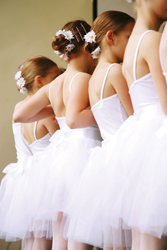 Dance the Day Away
The Long Island City School of Ballet is dedicated to providing a safe, fun place for children to learn ballet and a number of other dance styles. Over the week of September 7-13, the school will be offering free trial classes in pre-ballet, ballet, hip-hop, jazz, tap, sports dance, gymnastics and parent and child activities. Reservations can be made by emailing [email protected] or calling 718-781-1169. For class details and more information, visit www.licsb.com.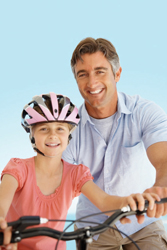 Get Moving!
September is National Childhood Obesity Awareness Month. Talk to your child about the important benefits of being active and check out these local sports and fitness programs that you can participate in together.
Adventure Course Staycation
Challenge your mind, body, and your friends or family at the largest ropes course in the tri-state area. Programs foster trust, problem-solving, and team-building while providing outdoor recreational fun. For ages 8 and up. No open-toed shoes. Registration begins a half hour before each session. September 1-6. 10am and 1:30pm. (Also open Sundays through November 21.) Alley Pond Park Adventure Center Enter at Winchester Boulevard, under the Grand Central Parkway, Glen Oaks. For more information: 718-217-4685 or www.nyc.gov/parks.
2010 Transportation Alternatives' New York City Century Bike Tour
This bike tour fundraiser offers five route options - 15, 35, 55, 75, or 100 miles - for cyclists of all ages and ability levels. Start and finish the ride in Central Park or in Prospect Park, and stay afterward for a celebratory festival. Participating in the NYC Century Bike Tour helps make the streets safer for cycling all year round. September 12. Central Park: Harlem Meer, enter at 110th Street and Adam Clayton Powell Jr. meet at5:30am; Prospect Park: Willink Drive near the carousel, enter through the park or at Flatbush and Willink Drive, meet at 6am. For more information, visit www.nyccentury.org.
Children's Fitness Fun
Children can participate in FREE fitness activities such as stretching, running, and more, at the Victor Hanson Recreation Center courtesy of the Mobile Fitness Van. Sundays (except September 5), 11:30am-12:30pm. 133-39 Guy R. Brewer Boulevard. For more information, call 718-520-5916 or visit www.nycgovparks.org.
Family Yoga
Learn and practice fun yoga poses at Wave Hill to build strength, increase flexibility, and relax the body and mind. Suitable for all fitness levels. Bring your own mat. No more than two children per adult. Fridays at 10am. All ages. $20 parent and child; $5 each additional child. Wave Hill, 675 West 252nd Street, Bronx. For information, call 718-549-3200 or visit www.wavehill.org.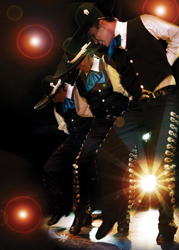 Mariachi Merriment
The 2nd Annual Queens International Folk Festival, on the Queens College quad, pays tribute to Queens' diverse community by featuring an exciting list of ethnic music and entertainers. Families are welcome to spread out a picnic lunch on the grass or purchase food from local vendors. This year, the Folk Festival welcomes back Capulli Danza Mexicana, with 20 costumed Capulli dancers accompanied by Aztec percussionists, a Mariachi band, and more. Sunday, September 12; 12-6pm. FREE. For more information, visit www.kupferbergcenter.org.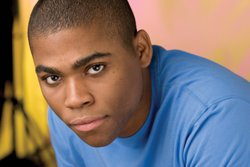 Broadway Comes to Queens
Bring the family to the Jamaica Performing Arts Center, when some of Broadway's top stars join Safe Space's youth community for a concert and interactive event. Safe Space provides community services to at-risk youth and families in the Queens area. In addition to performing, the stars will join Safe Space to work with attendees, teaching age-appropriate programs. The concert features the likes of Sean Bradford (The Lion King, The Scottsboro Boys), Brandon Victor Dixon (The Color Purple), Frankie James Grande (Mamma Mia!) and Adam Kantor (Rent). September 13, 7pm. All ages, FREE; seating is first-come, first-served. Jamaica Performing Arts Center, 153-10 Jamaica Avenue, Jamaica. 718-526-2400. www.safespacenyc.org.
Elmo's Healthy Heroes
Sesame Street's Elmo and his team of Healthy Heroes teach kids about nutrition, hygiene, and exercise through song and dance. September 16 at 7pm; September 17 at 10:30am and 7pm; September 18 at 10:30am, 2pm, and 5:30pm; September 19 at 1pm and 4:30pm. $15 and up. Nassau Coliseum, 1255 Hempstead Turnpike, Uniondale. 800-745-3000. www.nassaucoliseum.com.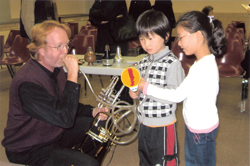 Making Music
Join the Queens Symphony Orchestra (QSO) for a series of free, kid-friendly musical presentations. Now in its second year, Symphony 101: Strings Attached offers hands-on demonstrations of each orchestral section by music director Constantine Kitsopoulos with the help of QSO musicians. Sponsored in partnership with the Queens Public Library, Symphony 101 sessions take place September through May. This month, catch it on September 25: 1-2pm, at the Forest Hills branch, 108-19 71 Avenue, Forest Hills, and 3-4pm at the Sunnyside branch, 43-06 Greenpoint Avenue, Sunnyside. For more information: 718-784-3033; www.queenslibrary.org.
For even more activities and events in Queens, visit our Online Calendar.
---
Get Your FREE Indoor Activity eGuide!
---
More Recreation/Outings Articles
2010 Nassau Coliseum Fair in Uniondale, NY
DanceAfrica 2011 at BAM: Viva Cuba!
Brooklyn May Calendar Highlights: Family Activities
Spring 2011 Bird Watching Events in Westchester County, NY
Westchester County, NY, May Calendar Highlights: Activities for Families

Be a good fellow parent and share this with a friend who would be interested
Local Recreation/Outings Sponsors
See Our Recreation/Outings Directory