We've rounded up the best events for kids and families happening this November in Queens. Whether you're looking to celebrate Thanksgiving, catch a kid-friendly show, or enjoy one of the borough's museums, we've got all the information a Queens family needs.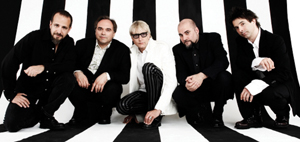 The Best of the Beatles
Catch Beatles tribute band The Fab Faux at the Kupferberg Center. Far beyond a cover band, The Fab Faux play the music of the Beatles so impeccably that one must experience it to believe it. Imagine hearing "I am the Walrus" performed in complete part-perfect renditions, or such harmony driven songs as "Because," "Nowhere Man," and "Paperback Writer," reproduced not only note-for-note, but with extra vocalists to achieve a double-tracked effect. November 6 at 8pm. Tickets are $45-$60. Kupferberg Center, Queens College, 65-30 Kissena Boulevard, Flushing. 718-793-8080.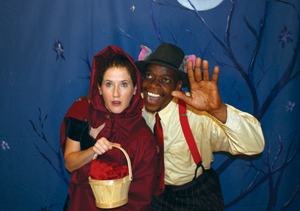 Little Red's New Groove
Re-experience the story of Little Red Riding Hood through international dance in Little Red: A Fairy Tale in Rhythm and Rhyme at Queens Theatre in the Park. World Dance Theatre brings the classic fairy tale to new life through international dances from Ireland, Canada, Argentina, and the USA. See Little Red Riding Hood as you've never seen her before. With live musical accompaniment, this is a unique and engaging experience for audiences of all ages. November 13 at 1pm. $12. Queens Theatre in the Park, Flushing Meadows-Corona Park, Flushing. 718-760-0064.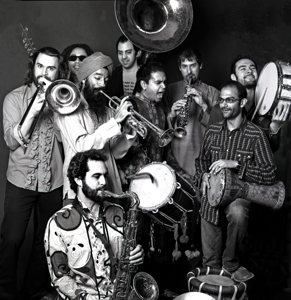 Bollywood and Bhangra
The Jamaica Performing Arts Center presents a night of Bollywood classics and original material from the NYC-based band Red Baraat. Renowned for their creative fusion of the North Indian rhythm Bhangra and brass funk, Red Baraat has wowed music lovers at a number of international festivals, including the Montreal Jazz Festival, Chicago World Music Festival, Madison World Music Festival, Molde Jazz Festival, and many others. November 18 at 7:30pm. FREE. Jamaica Performing Arts Center, 161-04 Jamaica Avenue, Jamaica. 718-658-7400.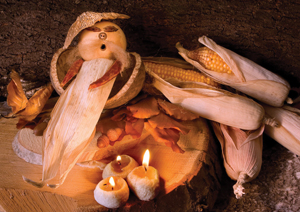 Thanksgiving Traditions
Celebrate Turkey Day and our nation's day of giving thanks with these local events:
Celebrate the harvest season at Wave Hill's Family Art Project: Corn Husk Creations. Families are invited to create and decorate corn husks while listening to a Native American tale about the very first corn husk doll. November 20 and 21 at 10am and 11:30am. $8. Wave Hill, 675 West 252nd Street, Bronx. 718-549-3200.
Kick Thanksgiving season off on a humorous note by attending Dances With Dinosaurs at Queens Theatre in the Park. The whole family will laugh themselves silly as they watch a play about a nice normal Queens woman trying to recover her wits as her Thanksgiving dinner goes haywire. November 6 at 8pm. FREE. Queens Theatre in the Park, 73-50 Little Neck Parkway, Floral Park. 718-760-0064.
Learn to make decorative balloon animals at the Queens Library Corona branch at a Decorative Arrangements with Balloons for Thanksgiving and All Events workshop. Led by instructor Marianela Lazo, you'll learn to form everything from Thanksgiving turkeys to fruit baskets, all out of balloons. November 19 at 4pm. FREE. Queens Library Corona, 38-23 104 Street, Corona. 718-426-2844.
What's the best part of the Thanksgiving season? Eating multiple Thanksgiving dinners, of course! Before you gather with the family, stop by What's Cooking?'s Thanksgiving Feast, where you can really pile the food on. The menu offers a medley of traditional Thanksgiving delights, including turkey stuffing burgers, garlic mashed potatoes, yummy cranberry sauce, cornbread, and chocolate turkey lollipops. November 18 at 4:30pm. $49. What's Cooking?, 30 East Main Street, Oyster Bay. 516-922-2665.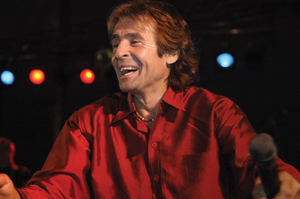 Daydream Believer
Seventies teen icon Davy Jones will perform at the Queensborough Performing Arts Center on Saturday, November 20. With a longstanding career in music, TV, art, and film, Davy Jones first came to fame as part of The Monkees, and then on the Emmy award-winning television series The Monkees. He later went on to win numerous teen idol awards from Yahoo Music and Fox News. Expect to hear all of your favorite Monkees hits, including "I'm A Believer," "Steppin' Stone," "Daydream Believer," "Last Train to Clarksville," and "Pleasant Valley Sunday." November 20 at 8pm. $35-$45. Queensborough Performing Arts Center, 222-05 56th Avenue, Bayside. 718-631-6311.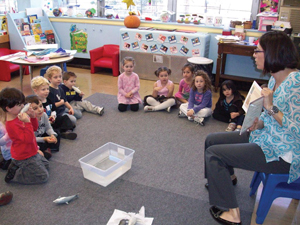 Bookish Behavior
Sponsored by the Forest Hills Jewish Center Parents' Association, the Scholastic Book Fair and Holiday Boutique invites families to choose from a wide selection of books for sale, just in time for holiday madness. Regardless of whom you're shopping for, the book fair carries something for everyone, from feature fiction to cookbooks, children's books, and nonfiction. On Sunday, vendors will also be selling a variety of gift items to browse at your leisure. November 21-22 at 9am. FREE. Forest Hills Jewish Center, 106-06 Queens Boulevard, Forest Hills. 718-263-7000.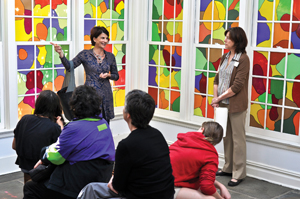 Environmentally Aware
Wave Hill is offering Gallery Tours of its ongoing art installation series, Remediate/Re-vision: Public Artists Engaging the Environment. Remediate/Re-vision's goal is to raise community awareness about public art projects while discussing the innovative roles artists play in today's call for environmentalism. The tour will be led by an "Exhibition Interpreter," and will include a visit to Wave Hill's Sunroom Project Space, a creative arena for budding artists. Tuesdays, Thursdays, and Saturdays in November at 12pm (weekdays) and 2pm (Saturdays). Free with museum admission. Wave Hill, 249th Street, Bronx. 718-549-3200.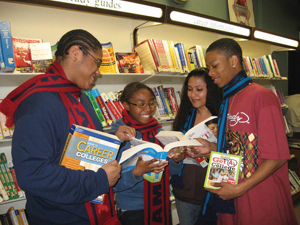 Pomonok's College Club
Join the club: The College Club, that is! The Queens Library Pomonok branch is offering a series of workshops specializing in college preparation, college funding, scholarships, and more. Pomonok's College Club is for students looking to go to college after high school, adults interested in going back to school, or parents who would like to learn more about the process. The College Club features the following courses: "Paying For College," "Getting Into Your First Choice School," and "Virtual Tours of Several Top College Campuses." College Club workshops will be held every week in November. For more information, call 718-591-4343.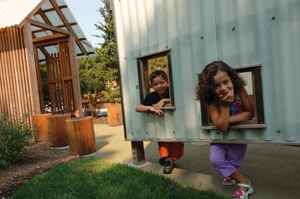 Playing with Science
The New York Hall of Science (NYSCI) invites visitors of all ages to learn about the basic principles of motion, balance, sound, and sight through their interactive Science Playground. The playground's design team took the physical experience of touch and sight to form the ultimate learning experience, resulting in sand pits, landscaped trees and flowers, a fog machine, a giant seesaw, an octascope, speaking tube, slides, and more. Tuesday-Sunday through December 30. Monday-Thursday, 9:30am-2pm; Friday, 9:30am-5pm; Saturday-Sunday, 10a,-6pm. $4 per person, $3 for groups (reservations), plus general NYSCI admission. New York Hall of Science, 47-01 111th Street, Flushing Meadows Corona Park. 718-699-0005.
For even more family activities and events in Queens and the New York metro area, visit our Online Calendar