Related: queens, ny, december, 2010, activities, events, family, kids, children, shows, holiday, theater, concert, dance, holiday gift shop, museum,




We've rounded up some of the best events for children and families happening this December in Queens. Catch a kid-friendly show or join in a holiday celebration - get all the details here!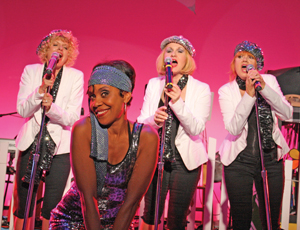 The Bikinis
Relive the summer of 1964 with The Bikinis, who will reunite for a show filled with sun and fun, taking the audience on a giddy and delightful musical journey. Join these best friends as they relive the past with hits like "It's in His Kiss," "Heat Wave," "Under The Boardwalk," "Mambo Italiano," "Ain't No Mountain High Enough," and "I Will Survive." December 2-5 and 10-12; show times vary, see schedule online. $36-$40; $34-$38 seniors; $24-$28 students. Queens Theatre in the Park, Flushing Meadows-Corona Park, Flushing. 718-760-0064.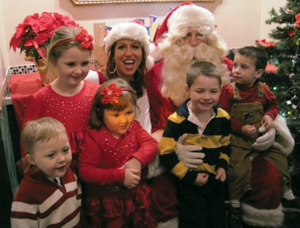 Holiday Cheer
Check out our top picks to celebrate the season:
Get together with other Queens families by taking the kids to Brunch with Santa at Bourbon Street. While you're busy wolfing down a tasty brunch prepared by Chef Joseph Cannella, Santa will swing by on an FDNY fire truck. Reservations are required. December 19 at 12pm. Prices vary. Children under 12 dine free with the purchase of an adult entrée. Bourbon Street, 40-12 Bell Boulevard, Bayside. 718-224-2200.
The Queens Symphony Orchestra (QSO) will perform Holidays Around the World, featuring holiday music from all over the globe. This performance is part of QSO's Young People's Concerts. December 2 at 10am and 11:30am. Kupferberg Center at Queens College, 65-30 Kissena Boulevard, Flushing. 718-326-4455.
Visit the Bartow-Pell Mansion Museum's Annual Holiday Family Day: A Storybook Christmas for storytelling, holiday crafts, holiday shopping, caroling, and professional photos taken with Santa. December 4 at 10am. $20. Bartow-Pell Mansion Museum, 895 Shore Road, Bronx. 718-885-1461.
Feel the spirit of Hanukkah come alive at Flushing Town Hall's Klezmer Hanukkah Party, featuring the music of klezmer violinist Alicia Svigalis, Yiddish storyteller Adrienne Cooper, and accordionist Patrick Farrell. December 5 at 2pm. $16; $12 children. Flushing Town Hall, 137-35 Northern Boulevard, Flushing. 718-463-7700.
Take a guided trolley tour through Queens on the Queens Historical Society's Annual Historic Holiday Tour. Led by a local historian, the tour takes you through five decorated museums and historical sites, including the Kingland Homestead, the Flushing Quaker Meeting House, Flushing Town Hall, the Voelker Orth Museum, and the Lewis H. Latimer House. Holiday refreshments will be available at each site. December 12 at 5pm. $10; free children under 12. Queens Historical Society, 143-35 37th Avenue, Flushing. 718-939-0647 ext. 17.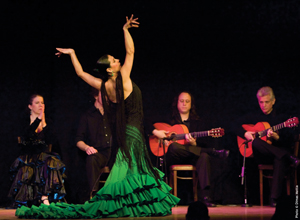 Winter Flamenco
The American Bolero Dance Company presents a special holiday production of Tablao Flamenco, featuring a variety of authentic flamenco dance, classical Spanish dance, and Argentine tango. The performance will feature work by dancers Gabriela Granados, José Moreno, Sol "La Argentinita," Pedro Escudero, and Yamila Viana; singers Alfonso Cid and Aurora Reyes; and guitarists Basilio Georges and Cristian Puig. December 4 at 8:30pm. $22; $18 seniors, $15 children under 12. Auditorium Centro Espanol, 41-01 Broadway, 2nd floor, Astoria. 718-392-8888.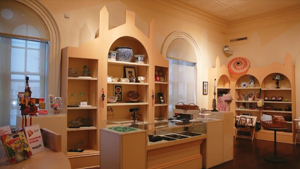 Holiday Shopping
Get all of your holiday shopping done in one trip at Flushing Town Hall's Holiday Gift Shop Sale, where there's bound to be something perfect for everyone on your list. Visitors are invited to sort through a variety of handcrafted work from over 35 Queens and Long Island-based artists, while everything from Korean knotted bookmarks to pottery, music, and jewelry will be available. December 12, 1-5pm. FREE. Flushing Town Hall, 137-35 Northern Boulevard, Flushing. 718-463-7700.
Paul Taylor Dance Co.
This month, take the family to see the Paul Taylor Dance Company as they put on an unforgettable performance at Queens Theatre in the Park. Led by renowned choreographer Paul Taylor, the performance will feature some of the dance company's finest material from their modern dance repertoire. December 18 at 2pm and 8pm, December 19 at 3pm. $24-$40. Queens Theatre in the Park, Flushing Meadows-Corona Park, Flushing. 718-760-0064.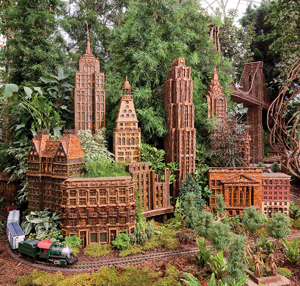 Holiday Train Show

The New York Botanical Garden's 19th annual Holiday Train Show with Gingerbread Adventures presents an enchanted New York wrapped in the glow of twinkling lights. More than a dozen large-scale model railway trains - from late-1800s American steam engines, streetcars, whimsical ladybugs, and circus cars, to modern freight and high-speed passenger trains and trolleys - traverse nearly a quarter-mile of track across rustic bridges, along overhead trestles, through tunnels, and past waterfalls that cascade into flowing creeks. Tuesday-Sunday 10am-6pm; check website for complete schedule. Through January 9, 2011. $10-$25, depending on date and age. New York Botanical Garden, Bronx River Parkway (exit 7W) and Fordham Road, Bronx. 718-817-8700.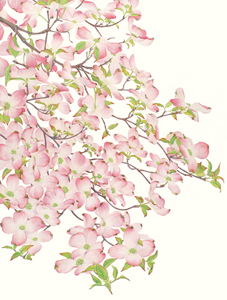 Beautiful Biodiversity
Travel to the Bronx to see the New York Botanical Garden's latest exhibit, Botanicals: Environmental Expressions in Art, The Alisa and Isaac M. Sutton Collection. The show features the work of Isaac M. Sutton, a contemporary artist whose work emphasizes the important role of endangered and common plants in biodiversity. The exhibit features 54 pieces that cover a variety of rare and endangered plant life. It comes to the Garden after a run at Pittsburgh's Hunt Institute for Botanical Documentation at Carnegie Mellon University. Open September 4 through January 9, 2011. 10am-6pm. $6; $1 children 2-12; free children under 2. New York Botanical Garden, Bronx River Parkway (exit 7W) and Fordham Road. 718-817-8700.
Also see: Our Online Calendar for even more family events in the New York metro area
More Seasonal Info Articles
Brooklyn May Calendar Highlights: Family Activities
Spring 2011 Bird Watching Events in Westchester County, NY
Westchester County, NY, May Calendar Highlights: Activities for Families
Nassau County, Long Island April Calendar Highlights: Activities for Kids and Families
Queens April Calendar Highlights: Activities for Kids and Families

Be a good fellow parent and share this with a friend who would be interested
Local Seasonal Info Sponsors
See Our Seasonal Info Directory