Check out some great family events happening this June in Queens!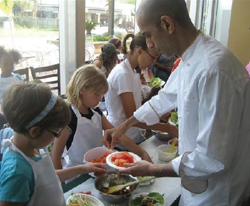 Foodie Festival
At St. Teresa of Avila's Summer Community Festival, families can avoid the fatty funnel cakes and opt for something more nutritious. Jehangir Mehta, renowned NYC chef/restaurateur and owner of restaurants Graffiti and Mehtaphor, as well as the Next Iron Chef 2009 runner-up, Iron Chef America contestant, and cookbook author, will teach kids and parents how to prepare healthier meals. The fun continues beyond the food booths when a Museum of Modern Art educator leads kids in collage-making and wire-sculpting activities. Festival-goers can also win an assortment of raffle prizes, including Yankees tour tickets. June 4. 1-6pm. FREE. St. Teresa of Avila, 109-55 128th Street, South Ozone Park. For more information, email Karen at [email protected] or Diedre at [email protected].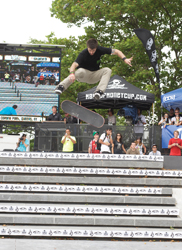 Grab Some Air
With ollies, noseslides, heelflips, and smith grinds, the Maloof Money Cup NY is back for a second year, taking over the skate park in Flushing Meadows Corona Park with some of the biggest names in skateboarding. This encore performance of professional skaters promises to entertain and delight with live music, extreme tricks, and contests, prizes, and kids' activities in the free "Festival Village." With more than $2 million up for the taking by the competition winner, amateur and professional boarders have an extra incentive to impress. June 4-5. All day. $20-$30 for premium seating, free access to Festival Village. Flushing Meadows Corona Skate Park, 11101 Corona Avenue, Corona. 949-547-0662.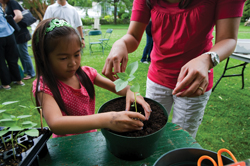 Spring-spiration
Use nature's blossoms as the inspiration to create your own mixed-media sculptural flower during Family Art Project: Playful Petals at Wave Hill, June 4 at 10am. While you're there, stay to transplant seedlings of herbs and flowers with staff and volunteers during Get Your Hands Dirty Day, which starts at 2pm. Celebrate the planting of the summer Paisley Bed by starting your own Wave Hill-inspired garden at home. Register day-of at the Perkins Visitor Center. Admission to the grounds is free before noon. After noon: $8; $2 children ages 6-18. Wave Hill, 675 West 252nd Street, Bronx. 718-549-3200.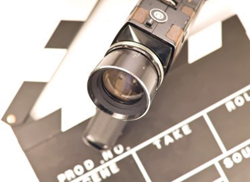 Great Flicks of Summer
When the mercury seems to be popping out of the thermometer, it might be time to ditch the shades and cool down in a dark movie theater. Here are a few cinematic options to consider for all ages:
At the Museum of the Moving Image, old art takes on new life in the "Great Adaptations" series of family matinees. From the kid-friendly Fantastic Mr. Fox and A Little Princess, to the teen-favorite Scott Pilgrim vs. the World and the adult drama True Grit, each family member has a film to tickle his or her fancy. Saturdays and Sundays throughout June. 1pm. Museum of the Moving Image, 36-01 35th Avenue, 35th Avenue and 36th Street, Astoria. 718-777-6820.
If a movie paired with a discussion of a hot-button issue sounds like the perfect combination, consider attending the current film series at the Queens Museum of Art. Inspired by Sung Hwan Kim: From the Commanding Heights...*, the current exhibition by the Seoul-born, New York-based artist, a dialogue centered on the topic of surveillance and voyeurism follows each film. See an oldie like Wait Until Dark one week and The Truman Show another. Mondays throughout June. 2-5pm. Queens Museum of Art, Flushing Meadows Corona Park, Corona. 718-592-9700.
For documentary-lovers, the Greater Astoria Historical Society features two this month. New York: A Documentary, on June 4 at 1pm, informs viewers about life in New York over the course of 90 years, while on June 6 at 7pm, Newtorn Creek depicts a journey through America's most polluted waterway. The Greater Astoria Historical Society is at 35-20 Broadway, 4th floor, Long Island City. For more info: 718-278-0700.
Also see: Summer Events in Socrates Sculpture Park
Our Online Calendar, for even more upcoming family events in Queens and the New York City area