Related: queens, nyc, event, activity, May, family, child, kids, calendar, show, things to do,




Find the top things to do this month with kids in the NYC area in our Calendar of Events



Check out some of the best events happening this May for kids and families in Queens, including kid-friendly shows, Mother's Day activities, and a fundraising walk.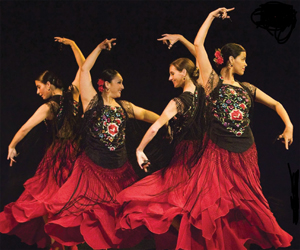 Flirt with Flamenco
Get a taste of Spanish flavor when the American Bolero Dance Company presents the Spring 2011 installment of their popular Queens-based series, Tablao Flamenco, featuring the Ballet Español de Gabriela Granados, who directs the show. There will also be talented dancers, such as Sara Erde, José Moreno, and Lia Ocho, performing the flamenco and other forms of Spanish dance. Bringing in musical talent from the boroughs and abroad, the production includes singers Alfonso Cid and Aurora Reyes, and guitarists Basilio Georges and Jed Miley. May 6. 8:30pm. All ages. $22; $18 seniors; $15 children under 12. Auditorium Centro Español, 41-01 Broadway (at 41st Street), Second Floor, Astoria. 718-392-8888.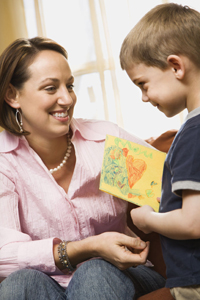 All About Mom
Being a mom is a full time job that sometimes comes without proper appreciation for all the hard work. This Mother's Day, celebrate the woman who drives the kids to soccer practice, kisses their booboos, and makes the best chocolate chip cookies around. Here's our list of events that are sure to yield a better gift than a "#1 Mom" coffee mug.
Shop the 2011 Lexington Craft Fair, a pre-Mother's Day sales event, for a one-of-a-kind gift from local vendors. While there, sample some delicious local fare from the food trucks. If you ride your bike to the event, you earn a discounted raffle ticket in honor of NYC Bike Month. May 1. 10am-5pm. FREE. Lexington School for the Deaf, 25th Street between 75th and 73rd Streets, Jackson Heights. 718-350-3027.
For youngsters who lack the financial means to purchase a gift, several branches of the Queens Library are offering opportunities to craft a homemade present. Kids can attend the Mother's Day Craft Project at the Lefrak Branch on May 3, 4:15pm. FREE. 98-30 57th Avenue, Lefrak City. 718-592-7677. Or they can participate in a Mother's Day Celebration for elementary school-aged children at the Douglaston/Little Neck Branch on May 6, 2:30pm. FREE. 249-01 Northern Boulevard, Little Neck. 718-225-8414.
Treat mom to some flowers on her day at the Mother's Day Wildflower Walk at Alley Pond Park. Instead of giving a bouquet that won't last the week, see the flowers in full bloom with this educational jaunt through the park. May 8. 10am. FREE. Alley Pond Adventure Center, 232-01 Northern Boulevard, Little Neck. 718-846-2731.
After Mother's Day has ended, keep mom in your thoughts by attending the Tell A Story About Mother event. Share a special memory about your mom, a mother figure, or any woman who inspires you. Perhaps the story will include a memorable moment from this year's Mother's Day. May 9. 4pm. FREE. Queens Library, Laurelton Branch, 134-26 225 Street, Laurelton. 718-528-2822.
Masterworks Concert
Nan-Cheng Chen, winner of the Queens Symphony Orchestra's 2010 Young Soloist Competition, will perform during "The Voice," a relaxing night of classical music performed by the Queens Symphony Orchestra. May 14 at 7:30pm (pre-concert lecture begins at 6:30pm). $25-$30; $20 students and seniors; $10 children 12 and under. Queensborough Performing Arts Center, 222-05 56 Avenue, Bayside. 718-631-6311.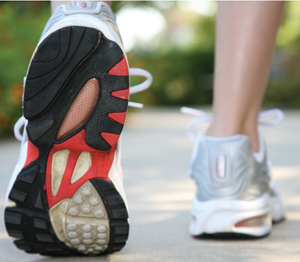 Walking for Women
Join hundreds of women and their supporters for the second annual Every Woman Matters: A Walk for Women and Their Families. Learn about women's health and wellness programs and participate in fun hands-on activities. Proceeds from the 5K walk will benefit the new Katz Institute for Women's Health and Katz Women's Hospitals of North Shore-LIJ Health System. The event, which will be held rain or shine, features exhibitions, giveaways, refreshments, and musical entertainment. May 22; check-in 8:45am, walk begins 10am. Jones Beach State Park, Field 5, Wantagh. Register online.
Also see: Family Outing: Big Apple Circus Presents "Dance On!" in Queens this May
Our Online Calendar, for even more upcoming family events in Queens and throughout the New York metro area
Find the top things to do this month with kids in the NYC area in our Calendar of Events


More Regional Highlights Articles
Top 11 Things to Do with Kids in Westchester this November
Best Halloween Events for Kids on Long Island, Nassau County
Best Halloween Events for Kids in Manhattan
Best Halloween Events for Kids in Queens
Best Halloween Events for Kids in Brooklyn

Be a good fellow parent and share this with a friend who would be interested
Local Regional Highlights Sponsors
See Our Regional Highlights Directory