Check out some fun family events happening this January in Queens, including kid-friendly concerts and shows and outdoor winter activities.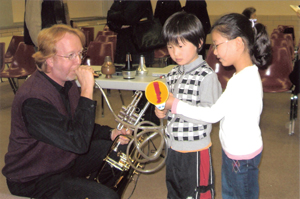 Symphony 101
The Queens Symphony Orchestra (QSO) is back with their popular Symphony 101 workshops at two Queens libraries. This month features "Shake, Rattle and Roll," on January 8 at 1pm. FREE. Queens Library Forest Hills Branch, 108-19 71st Avenue, Forest Hills. 718-268-7934.
At "Bring on the Brass," also on January 8, QSO music director Constantine Kitsopoulos and symphony musicians will discuss the different orchestral sections and how they function. 3pm. FREE. Queens Library Sunnyside Branch, 43-06 Greenpoint Avenue, Sunnyside. 718-784-3033.
For more information: www.queenslibrary.org.
Give Back
Give back to your community this winter by participating in the Queens Library Hillcrest Branch's Canned Food Drive, running through January 8. Simply bring in non-perishable, canned food to the Queens Library at Hillcrest and they will handle delivery. The food will be distributed to needy families throughout Queens. Encourage your kids to help out, and they'll receive a piece of candy for every can donated. Donations can be dropped off at 187-05 Union Turnpike, Flushing. Call 718-454-2786 or visit www.queenslibrary.org for details.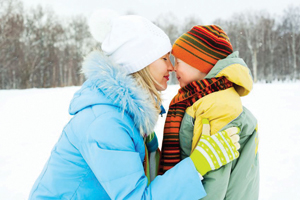 Bundle Up!
Sure it's cold, but why not head out into the crisp air for some wintery fun?
Get in the winter spirit and create a stunning collage using wintery plant materials at Wave Hill's Family Art Project: Collage the Colors of Winter. January 8-9 at 10am. FREE. Wave Hill, 675 West 252nd Street, Bronx. 718-549-3200.
In another wintery event led by Wave Hill, you're invited to join in the Hibernators Ball, featuring kid-friendly music by Jody Kruskal and Friends. Get in character by wearing a mask of your favorite hibernating animal. January 22 at 12:30pm and 2pm. FREE. Wave Hill, 675 West 252nd Street, Bronx. 718-549-3200.
The Bartow-Pell Mansion Museum invites families to attend Winter Owl Walk and Talk, where Dr. Robert "Birding Bob" DeCandido will answer all of your owl questions. After the Q&A, DeCandido will lead an owl-watching group around the museum's grounds. Registration is required. January 22 at 4pm. $10; $7 children. Bartow-Pell Mansion Museum, 895 Shore Road, Bronx. 718-885-1461.
Want to make your own scarves, mittens, and hats to bundle up in? Visit the Queens Library's Bayside branch's Knitting and Crocheting Club for a lesson, or come to share your tips with new knitters. Bring your own needles and yarn. January 25 at 2pm. FREE. Queens Library Windsor Park, 79-50 Bell Boulevard, Bayside. 718-468-8300.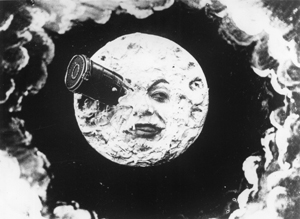 Grand Re-Opening
Astoria's Museum of the Moving Image kicks off its Grand Re-Opening this month, featuring spanking-new facilities, plus redesigns by architect Thomas Leeser, as well as an expansion perfect for families looking to learn about screen culture. January 15. See museum's website for hours and pricing. Museum of the Moving Image, 35th Avenue and 36th Street, Astoria. 718-784-0077.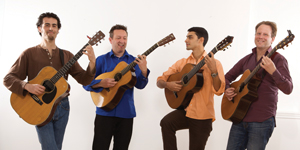 Music of the World
Fresh from an international tour, International Guitar Night returns to Queens Theatre in the Park by popular demand. Enjoy an evening with the world's foremost acoustic guitarists performing in their own styles, and exchanging musical ideas. This year, founder Brian Gore will be joined by Clive Carroll, England's steel string guitarist, Alexandre Gismonti, the exciting young Brazilian guitarist who includes Django Reinhart and Jimi Hendrix among his influences, and Italy's Pino Forastiere, a master of the new steel string guitar. January 16 at 3pm. $37. Queens Theatre in the Park, Flushing Meadows-Corona Park, Flushing. 718-760-0064.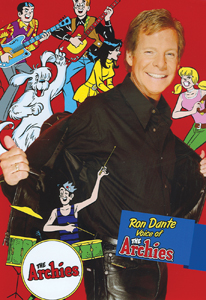 '60s Pop Celebration
Relive the best in '60s chart-topping pop music at the Queensborough Performing Arts Center. Back to the 60's will feature performances by Ron Dante, singer of the Archies' single "Sugar, Sugar;" Sonny Geraci, former lead singer of the Outsiders and Climax; and Dennis Tufano, former lead singer of the Buckinghams. January 29 at 8pm. FREE. Queensborough Performing Arts Center. 222-05 56 Avenue, Bayside. 718-631-6311.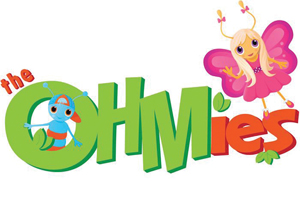 The Ultimate "Play" Date
The Ohmies: Morning Wish Garden is an interactive Off-Broadway musical that stars Bella Butterfly and Carlin Caterpillar, two colorful characters who set out on a journey to wake up Mr. Sun so he can help make their garden of wishes grow. Along the way, they'll lead the audience in original songs and a series of yoga-inspired dance exercises, when kids can hop like a grasshopper, slither like a snake, and fly like a butterfly, all while helping the Ohmies to shake off the worries.
Performances run January 6-30. Thursday-Sunday, 11am and 1:30pm (11am only on January 6). Recommended for ages 3-8 and caregivers. $36 (all seating is general admission). Daryl Roth Theater, 101 East 15th Street, Manhattan. For tickets, call 212-239-6200 or visit www.telecharge.com. For more information on the show, visit www.theohmies.com.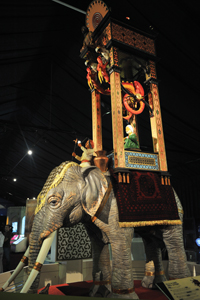 1,001 Inventions
Debunking the term "Dark Ages," 1001 Inventions, which opened last month at the NY Hall of Science (NYSCI), seeks to give credit where credit is due to a number of scientists and thinkers from different faiths and backgrounds who lived during the pre-European Renaissance era (7th to 17th centuries). Learn about where everyday household items like the toothbrush or soap come from, who their creators were, and how these inventions helped lead history from the Middle Ages to the Renaissance, and on to today's modern world. 1001 Inventions is divided into seven zones that include over 60 interactive exhibits. It previously ran in London and Istanbul; NYSCI is the first American venue to host 1001 Inventions. Through April 24; see website for hours. $11, $8 children and seniors. NY Hall of Science, 47-01 111th Street. 718-846-7300. www.nysci.org.