UDPATED MARCH 2014: Check out our guide to throwing a great kids' birthday party in Queens. You'll find fun ideas along with party places and venues, caterers, supply stores, entertainers like clowns, magicians, musicians, and more!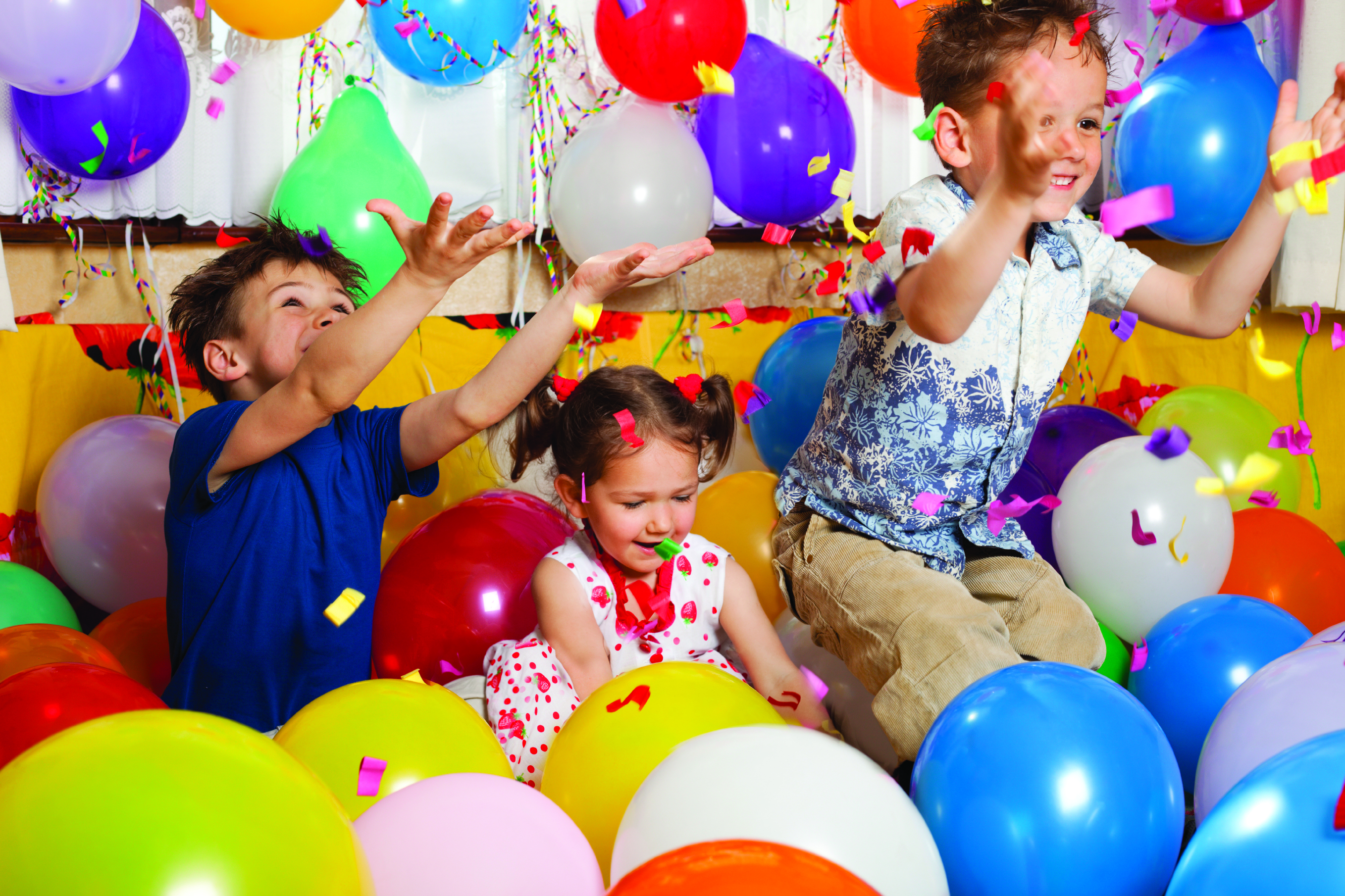 A LITTLE PERSONALIZED
72-24 Austin St., Forest Hills
516-712-7002
505 Central Ave., Cedarhurst
Email [email protected]

We offer gifts and items for all ages with a personalized twist. All our products include a free personalization. Make your birthday gifts unique by having them personalized. We offer everything from towels, robes, and iPhone cases to backpacks, bat mitzvah favors, baby blankets, and bridal gifts. Now is the time to start thinking about what your child will bringing to camp with them. We offer all kinds of personalized camp items. Our in-house embroidery machines, artists and seamstresses allow us to offer fast turn-around. Call to find out more and ask about our kids sewing classes.

AMERICAN DANCE & DRAMA
188-22 Union Turnpike, Flushing
718-479-8522
72-24 61st St., Glendale

As one of Queens's largest and most exciting birthday party locations, we specialize in one party at a time. Girls enjoy dress-up, disco, and gymnastic parties. Boys go crazy for gymnastics, basketball, and wild obstacle course competitions. Music video parties star your child in a video shoot on our state-of-the-art stage. We also offer a tunnel maze, moon bounce, ball pit, bubbles, fog machines, and cotton candy; and crazy craft, princess parties, and first birthday parties. Magicians are also available—your place or ours!

BAYVIEW SWIM CLUB
217-14 24th Ave., Bay Terrace
718-428-0100
Email [email protected]

Birthday pool parties. This year book a pool party for your child's birthday at the Bayview Swim Club overlooking Little Neck Bay. Choose from two party packages. Each includes swimming, a private party area, lunch and soft drinks for kids, a catering menu and cash bar for adults, and a party coordinator to assist you so you can be a guest at your own party. Call or email for a brochure. See you at the pool!

BLUE MAN GROUP
Astor Place Theatre, 434 Lafayette St., New York
800-BLUEMAN (258-3626)

BLUE MAN GROUP is great for birthdays or any special occasion! This unique theatrical experience is a form of entertainment like nothing else, guaranteed to be an outing your group will never forget. Birthday party packages are available for groups of 10+. Package includes discounted tickets, name of birthday child on the LED screen at the beginning of the show, merchandise item for each guest, and a Blue Man Group poster for the birthday child. For more information or to book, call the Group Sales Department at 212-260-8993.

BOUNCE! TRAMPOLINE SPORTS
310 Michael Drive, Syosset
516-762-1300
(ONLY QP)
612 Corporate Way, Valley Cottage
845-268-4000
facebook.com/bouncetrampolinesports
twitter.com/bouncesport

The most exciting indoor entertainment complex to hit the Northeast now offers transportation options from NYC/boroughs. Bounce! offers the opportunity to play sports, have fun, and get fit on enormous courts of interconnected trampolines. The facility offers fitness classes, open jump time, trampoline dodgeball, slam dunk basketball, foam-pit jumping, the only indoor trampoline Bungee jump in the country and Toddler Time for the younger set. Private party rooms, free Wi-Fi, snack bar, arcade, and separate Bounce! Jr. Zone. Schools, camps, corporate & fundraising groups welcome. Visit website for transportation options.

BRONX ZOO
2300 Southern Blvd., Bronx
718-220-5132
[email protected]
Email [email protected]

Give your child a once-in-a-lifetime birthday adventure. Children, ages 1-12, will enjoy a festive celebration in a private room with Zoo staff to run the party for you. Guests experience up-close visits from some of our favorite animal guests, participate in party activities and games, and explore the amazing Congo Gorilla Forest exhibit with our expert education staff as their guides. It's a junior safari not to be missed! Contact us at [email protected] or 718-220-5132.

THE CHILIBEANS PARTY PLACE
103 Meade St., Hempstead
516-680-3024
Email [email protected]

Fun-filled, private, and affordable children's birthday parties are our specialty! Children, family, and friends celebrate first through 10th birthdays in a spacious and beautifully decorated party environment. Bouncers, Legos, soft play items, a tree house, hungry hippo, rock-climbing wall, jungle gym, and Wii games. Crafts, music fun, the Story Lady, karaoke, and our own special carnival are exciting add-ons. Visit Chilibeans.com.

CHRISTY'S GYMNASTICS
150-50 14th Road, Whitestone
718-767-0123

Christy's Gymnastics birthday bash is a full hour and a half of fun. Kids will have a blast swinging on rings, sliding down slides, walking on balance beams, and rolling and jumping through our obstacle courses. Jumping on our tumble track and trampoline just tops the cake. Kids can challenge themselves on our fantastic rock-climbing wall. Celebrate your child's birthday in your very own private party room. You are provided with everything necessary, so leave the planning to us, and we'll leave the partying to you.

CLOWNS.COM
Proudly Serving Westchester, Long Island, Queens, Brooklyn, Manhattan, and the Bronx,
718-971-5862
Email [email protected]

At Clowns.com, our goal is to create an unforgettable and memorable party experience for you and your family. We provide the highest quality children's entertainment and rental services in the industry. If you're looking for a professional, dependable, and enthusiastic team, you've come to the right place! We are a family owned and operated entertainment company, offering a wide range of party and entertainment services including clowns, inflatable bounce houses, characters, magicians, princesses, magic shows, face painting, and party concession rentals.

FANTASY FOREST AMUSEMENT PARK & FOREST PARK CAROUSEL
718-788-2676
Fantasy Forest Amusement Park at the Flushing Meadows Carousel
111th St. & 55th Ave., Corona
Forest Park Carousel
Woodhaven Boulevard & Forest Park Drive, Woodhaven
Email [email protected]

Host the most thrilling birthday celebration ever! At Fantasy Forest Amusement Park, your child and their friends can enjoy exciting rides including the Flushing Meadows Carousel, Corona Cobra Coaster, and Fantasy Frog Hopper. At the Forest Park Carousel, party guests can enjoy countless rides on the No. 2 Most Magical Carousel in the US. Hassle-free and relaxing for parents, each birthday package includes unlimited rides for 2 hours (for the children), 2 hours of private seating, and a party host to help set-up and clean-up. Free parking next to each site.

GYM-AZING/KIDZ YOGA
27-14 23rd Ave., Astoria
347-455-3661
Email [email protected]

Gym-azing is a new facility catering to kids' birthday parties and classes. Our parties are great for any age from 1-year-olds through teens. Parties include invitations, more than 30 theme decorations to choose from, bounce house, face painting, bubble machine, a twisty animal balloon for each child, activities and dancing, pizza and juice boxes for kids. Our specialty parties include spa, yoga, Zumba, Capoeira, pajama, and puppet and magic shows. Our kids classes include Music Together, Capoeira, Ballet, and jazz. Great for school field trips.

MOMMY, MUSIC, & ME, INC.®
Offering Music Together® classes in Astoria, Bayside, Forest Hills, Glendale, Little Neck, and Whitestone, Queens
718-229-0033
Email [email protected]

We provide unique birthday party musical experiences for first through sixth birthdays. Families and friends participate and celebrate a very special birthday child's day in a way in which everyone gets to share in the fun. Grown-ups marvel at the ways children express their musicality through movement, song, and instrument play. Call us to customize your child's musical birthday. We can come to your space. We offer Music Together® sessions for all seasons. Call or email to schedule your free trial class, or visit us online for easy registration.

MOVIEWORLD CINEMAS
242-02 61st Ave. (Douglaston Shopping Center - Behind Fairway), Douglaston
718-423-9200

Movieworld offers many options for children's birthday parties starting at only $11.95 per person. From popcorn and candy to pizza and ice cream, Movieworld has many options to make your child's party a fantastic event. Choose from any of our currently playing movies or bring your child's favorite DVD to play on the big screen! Family-owned and -operated since 2006, we provide top quality digital movies at affordable prices for your family.

MUD GENIUS
The Bay Terrace Shopping Center, 221-91 26th Ave., Bayside
718-428-8288
Email [email protected]

At Mud Genius you walk in as a customer and out as an artist. We are a walk-in, paint-your-own-pottery studio. We offer in-store parties for all occasions, including birthdays, showers, or you can have a "Party to Go" where we will deliver our materials and a host to assist you to set up your dream party. All the pottery is fired, wrapped, and labeled for pick up. Every Thursday is Ladies' Night—a great mom's night out. Call us to find out about Genius Club and our summer program for kids.

MUSEUM OF THE MOVING IMAGE
36-01 35 Ave., Astoria
718-777-6868

Your child can be the star of his or her very own party at the Museum. We create a memorable and fun-filled extravaganza for your child and guests, as we take them behind the scenes to see how films, television shows, and video games are made. The party includes exciting interactive experiences, a special guided tour featuring Museum highlights, a private screening, and party bags with special souvenirs from the Museum. Recommended for ages 8 and older.

NEW YORK HALL OF SCIENCE
47-01 111th St. (7 Train to 111th St.), Flushing Meadows-Corona Park
718-699-0005

Celebrate your child's birthday with an exciting, enlightening experience at New York Hall of Science (NYSCI). Voted "Best Place to Host a Birthday Party," NYSCI is a place for children of all ages to explore, question and learn. All parties include guided tours, interactive activities, food, party favors, admission to NYSCI general exhibits, and much more. Customize your party package to suit your child's age with themes like Ooey Gooey Play Dough, Space Ace, Bubble Trouble, Gross Out Science, Rocket Park Mini-Golf, and more. Visit nysci.org/parties or e-mail [email protected] for details.

NEW YORK TIBETAN SERVICE CENTER (NYTSC)
30-79 Steinway St., Astoria
718-278-8700 or 917-687-6535

New York Tibetan Service Center (NYTSC) has a perfect space for your kid's birthday party. We are at very convenient location in Steinway, Astoria and very affordable price to host your kid's birthday party. We can arrange clowns, face painters, princess parties, magicians, etc... and kid's lunch or dinner. Come in for a free tour and have your child's fabulous birthday party at our new and convenient location.

PARK CITY SWIM CLUB
98-00 62nd Drive, Rego Park
212-769-0201
Email [email protected]

A private oasis to hold your next special party event. Just steps from your door in Rego Park, Queens. Have your birthday party, anniversary gathering, reunion, or just a weekend outing with old and new friends. Enjoy the Olympic-size heated swimming pool and separate heated children's pool. Enjoy a separate area on deck for your groups gathering. BBQ grills available. Rates and info available upon request. Become a member of the swim club and enjoy a savings on your party. Call 212-769-0201 for more info. Call 718-830-9634 after May 23.

POWER BRAIN TRAINING CENTER
43-01 Bell Blvd., 2nd Floor, Bayside
718-224-1500
567 Jericho Turnpike, Syosset
516-364-3413
Email [email protected]

Power Brain Training Center helps your child create health, happiness, and optimal achievement by tapping into their full brain potential. Focus, confidence, creativity, and memory are enhanced through physical, emotional, and cognitive exercises, breathing techniques, visualization, guided imagery, and games. As PBTC's motto says, "Healthy Body, Happy Heart, Power Brain, I Can Do It!" Call PBTC to schedule a free trial class or body and brain check-up. PBTC also offers classes and workshops for adults, parents, and the whole family. Please contact us anytime for more information and to inquire about our birthday parties.

PROGRESSIVE MARTIAL ARTS
175-25 Horace Harding Expressway, Fresh Meadows
718-461-0700
Email [email protected]

Progressive Martial Arts hosts birthday parties for ages 4 and older. Our parties include games designed for all ages that introduce kids to cooperative games they no longer play in the school setting. Parents are also welcome to join in the fun. Our 4,500-square-foot facility provides the space for up to 40 children and is padded for safety. We set up, provide pizza and juices, and clean up. Our staff will also send out invites and thank you cards upon your request. Call now to schedule your child's birthday party.

ROBOMINDTECH STEM LEARNING CENTER
185-10A Union Turnpike, Fresh Meadows
718-264-ROBO (7626)
Email [email protected]

Robomindtech is a science and technology learning center that integrates the motivational effects of LEGO® play, robotics, and video gaming technology into a unique, hands-on curriculum for ages 4-14, designed to inspire young minds. Channel your child's creative energy into science and robotics activities that teach important concepts in an active immersion environment. We offer themed-based birthday parties and weekly summer camps. Come build your own amusement park or take the robotic Mars rover exploration challenge. Look for our after-school, vacation workshops, and school field trips. Join RoboMindTech's Robotics team, home of 2013 First Lego League Champion.

SOCCER FRIENDS USA, INC.
108-14 72nd Ave., Forest Hills
347-756-2988; 347-756-2568 (para Español)
Email [email protected]

Soccer Friends USA, Inc. offers soccer birthday parties for children ages 2 and older. Our parties are fun, dynamic, and energetic. Our aim is to keep all the children moving and engaged. We can offer both an excellent indoor and outdoor location in the Forest Hills/Rego Park area. Soccer Friends USA can manage large groups of children and we provide all soccer equipment. For more information, please visit soccerfriendsusa.com, call 347-756-2988 or 347-756-2568, or email [email protected]

SOUTHERN QUEENS PARK ASSOCIATION (SQPA)
Baisley Boulevard and 177th Street, Jamaica
718-276-4630 x100
Email [email protected]

The Southern Queens Park Association (SQPA) invites you to have your next birthday party, family gathering, or baby shower at the Roy Wilkins Park Family Center. Multiple spaces available for rental for groups from 25 to 100 people. Hourly room rentals are as low as $50 per hour for classroom size rooms and up to $100 per hour for space that will accommodate 100. Also ask about gymnasium rental. Conveniently located in Jamaica, Queens at Baisley Boulevard and 177th Street with ample onsite parking and easy access from public transportation. For more information call 718-276-4630 x100 or email [email protected]

THE WRESTLING UNIVERSE
34-29 Francis Lewis Blvd., Flushing
718-460-2777

The Wrestling Universe is your one stop shopping center for all your WWE wrestling needs. We carry the largest selection of WWE and wrestling action figures, DVDs, wrestling T-shirts, championship belts, WWE birthday party supplies, and more. We also carry sports cards, Yu-Gi-Oh cards, Pokemon cards, and Magic: The Gathering cards. We are open seven days a week. Visit ICWzone.com to find out about our monthly Pro Wrestling Shows. Call us for information on our merchandise and to organize your child's wrestling themed birthday party. Visit us online at TheWrestlingUniverse.com.

TITLE BOXING CLUB
6940 Austin St., Forest Hills
917-261-3808
Email [email protected]

TITLE Boxing Club Forest Hills is a fitness club that offers a combination of boxing and kickboxing classes for individuals, families, and kids. Each trainer's individual style makes every class unique. You'll be excited to come back for the strong community we've developed. TITLE Boxing Club Forest Hills is now open for holding birthday parties for children and adults alike! What better way to spend your birthday than by sharing a healthy alternative! Located on Austin Street in Forest Hills, Queens, this club offers a unique way to have your family bond while getting fit and healthy!
TODDLEWOOD STUDIO BIRTHDAY PARTIES
516-504-8989
Email [email protected]

Fabulosity at the Toddlewood Studio! Book with us and you'll get your hair, makeup, and nails done, dance with friends, and you and your guests will have an individual high-end photo shoot. On the second level, enjoy your meal in the VIP Suite while your photos are being printed! For kids ages 4-17. Mention Long Island Parent and get a 10-percent discount. Adult parties are also available. The Toddlewood Studio is located at 27B Great Neck Road in Great Neck. Call 646-596-4227 or email [email protected] for more information.

VIBEZ STUDIO
32-43 Francis Lewis Blvd., Flushing
347-889-6987
Email [email protected]

Kids Zumba parties at Vibez are super exciting and fun! Kids learn the hottest new dance moves to the songs they love. It's more than exercise: Zumba uses dance, music, and games to help kids develop a healthy lifestyle. Led by a licensed, energetic instructor, your child's birthday party will be the one everyone remembers. Enjoy dancing, games, pizza, and more! Includes a private studio, disco lighting, booming stereo system, and more. We customize the playlist for the birthday child.