Sunflower Kidz Daycare opens in Queens this September, bringing an affordable childcare and preschool program to East Elmhurst.
For six years Stacy Fanord dreamed of opening her own daycare center, a place that would be affordable to parents and fun for kids. In September, with the opening of Sunflower Kidz Daycare, Fanord's dream will finally come true.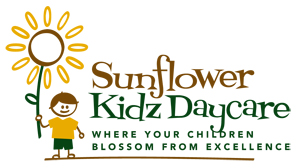 A mother herself, Fanord understands the importance of quality childcare. Sunflower Kidz will be more than a place for children to pass the time while their parents work; Fanord wants to help children ages 2 to 6 form a stable foundation in several basic skills before entering elementary school. The daycare will offer a variety of programs, such as cooking, geography, language instruction (Spanish and English), and dance/movement. "We're not taking in kids to just watch them," she says. "We want to help them on their educational journey."
Although the center now caters to children ages 6 and under, Fanord says she aspires to develop an after-school program for kids up to age 13. The program would be a place for kids to do their homework and continue learning in a fun environment, with a staff that aims to "gently push them to their full potential."
Sunflower Kidz is located at 100-17 32nd Avenue in East Elmhurst. For more information: 347-709-7793 or www.sunflowerkidz.com.
FInd more preschools and daycare centers in Queens