PS98Q, The Douglaston School of Literature in Queens, and NYChessKids have partnered to offer a summer day camp for children ages 4-12 in July and August. Campers will learn to play chess, as well as have ample physical activity.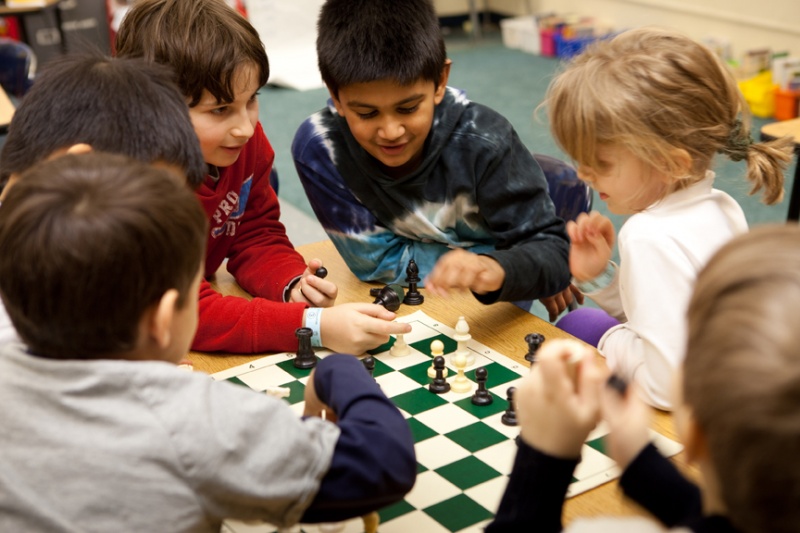 This summer, PS98Q—The Douglaston School of Literature—is hosting two sessions of Summer 2013 Chess Camp for children ages 4 to 12 (beginner to advanced players) in partnership with NYChessKids, a Manhattan-based youth chess program that offers chess camps, scholastic tournaments, after-school programs, private lessons, and online lectures.
Although the camp focuses on teaching children to play chess and developing their chess skills, campers will have opportunities for physical activity, including baseball, basketball, soccer, and tennis, and younger children will play in a separate playground suitable for their age.
NYChessKids founder Saudin Robovic says there are various benefits in learning to play chess. "[Children] learn to think, learn to plan, learn to take time and focus. It's a very organized way of thinking," he says. "They can apply those skills to any area in life."
Camp sessions are July 15-19 and Aug. 5-9, both with full-day (9am-5pm) and half-day (9am-1pm; 1-5pm) enrollment options, with the enrollment fee including water, snacks, lunch, and a camp T-shirt. The camp also offers early drop-off, late pick-up, and early registration and sibling discounts.
PS89Q is located at 40-20 235 St. in Douglaston. For more information about the camp and to enroll your child, visit nychesskids.com or call 212-414-4130.