Manhattan-based Empire Tax Professionals recently opened an office in Forest Hills. The tax consultants firm specializes in family and child care taxes and offers tax return help for parents who are filing.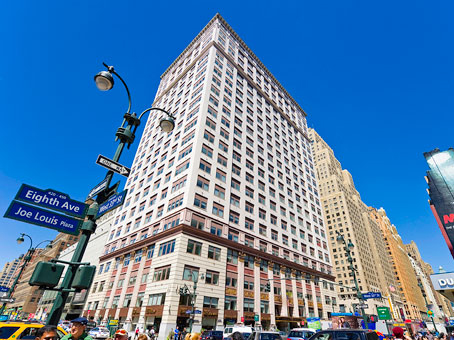 The Manhattan office building
Empire Tax Professionals specializes in individual and small business tax returns, and offers professional guidance to parents filing taxes. Its Manhattan location has been an established, and respected, location for the last five years, and on Jan. 1, the firm opened a new office in Forest Hills. Owner Rachel Michaelov brings many years of experience to her business—she's a licensed enrolled agent, enrolled by the IRS, and a graduate of NTPI (one of the highest ranked tax resolution programs in the U.S.). Michaelov is also a member of various organizations, including the National Society of Accountants.
Michaelov's background, combined with her own experiences as a parent, gives her the ability to connect with clients on a professional and personal level. Her firm specializes in family child care taxes and offers professional advice and consultations to parents filing tax returns. The firm typically prepares 1,000 returns a year, including 50-60 small corporations. It focuses on small businesses, helping them with their payroll and sales tax, while offering expert advice along the way. Because it is a full-service accounting firm, clients can receive help with everything from IRS Tax notifications to bookkeeping services. It will also represent taxpayers in audits.
Michaelov offers free consolations to prospective clients, and offers a "Top 10 Tax Tips for Parents" feature on the website.