Here are 7 fun and low-cost things to do with kids in the Queens area in January 2013, including family shows and children's events in Bayside, East Elmhurst, Flushing, Jamaica, and just over the boarder in Uniondale, Long Island.
Queensborough Performing Arts Center, Bayside
Jan. 6
Plaza Theatrical Productions presents Blue's Clues Live!, a live version of the TV show, in which Steve and his trusty dog Blue lead the audience on a clue-based journey in search of the most spectacular place of all. This quest takes them through Storybook Forest, where Blue and Steve meet the Three Little Pigs, Goldilocks, and other characters from classic fairytales. Blue and Steve even travel to outer space, where they discover planets and other celestial wonders. But in the end, Blue and Steve learn that the most spectacular place of all is home.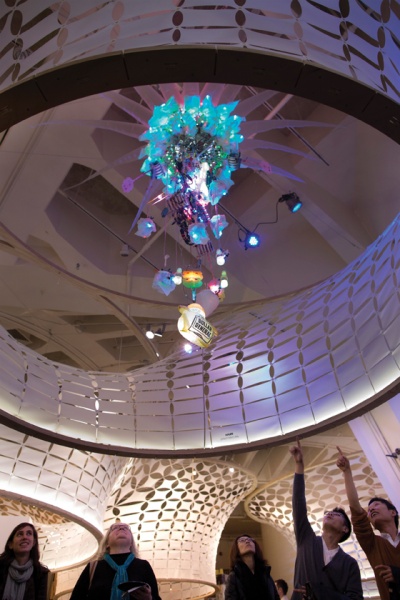 Recycled Energy Workshop
New York Hall of Science, Flushing
Jan. 12
NYSCI's ReGeneration exhibit explores the connection between cultural vitality and immigration, urbanization, and sustainability through the intersection of art, technology, and science. Ten contemporary artists present interactive works that engage in a dialogue around cultural sustainability through futuristic visions that reflect on the unique history and rich cultural diversity of New York City. Just before the exhibit closes, stop by to participate in Recycled Energy, a hands-on workshop that will teach kids about sustainability through the people and projects featured in ReGeneration.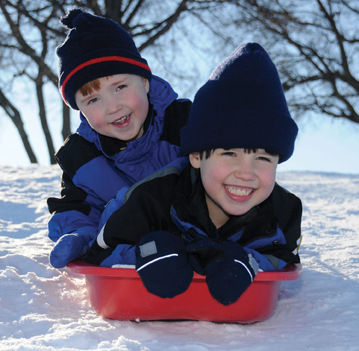 Go Sledding!
On a snowy weekend or a school snow day, there's nothing better than zipping over fresh powder on a nearby hill, then heading home for hot cocoa. Here's a roundup of 7 sledding hills in Queens, including parks in Astoria, Cypress Hills, Fresh Meadows, Flushing, Kew Gardens/Forest Hills, Little Neck, and Middle Village.
28th Annual Martin Luther King, Jr. Commemorative Scholarship Breakfast
First Baptist Church, East Elmhurst
Jan. 19
See and hear the power of King's legacy when five scholarship winners showcase their oratory presentation "Keeping The Dream Alive."
A Tribute to Dr. Martin Luther King, Jr.
Central Library, Jamaica
Jan. 19
Let his life and words inspire your dreams as you enjoy amazing tales from the civil rights movement as told by Joy Kelley. Following the tribute, participants will create an art project based on King's historic "I Have a Dream" speech.
Head to Long Island for…
Nassau Coliseum, Uniondale
Jan. 10-13
Don't be late for this important date with your favorite Disney princesses: Tiana, Rapunzel, Cinderella, Jasmine, Ariel, Sleeping Beauty, Belle, Mulan, and of course, the one who started it all, Snow White. Disney On Ice: Treasure Trove has them all, plus a plot that will take you from Neverland to Wonderland to the African plains.
Nassau Coliseum, Uniondale
Jan. 25-27
See the Monster Mutt Dalmatian and plenty of other four-wheeled wonders fly up to 35 feet into the air and across 14 cars at once at the Advanced Auto Parts Monster Truck Jam. Standing at 12 feet tall and about 12 feet wide, monster trucks are custom-designed machines that sit atop 66-inch-tall tires and weigh a minimum of 10,000 pounds. Built for short, high-powered bursts of speed, monster trucks generate 1,500 to 2,000 horsepower and are capable of speeds of up to 100 miles per hour.
More Fun
Where to Ski and Snowboard in the Northeast
Indoor and Outdoor Ice-Skating Rinks in the NYC Area
Search our full calendar of events for even more family activities in Queens and the NYC area