Supplemental education center for students in kindergarten through college, Huntington Learning Center, which has locations in Manhattan, Brooklyn, and on Long Island, recently opened its Flushing location. The center offers tutoring in core subjects, help in building academic skills for successful school learning, and exam prep. Tutoring services are provided one-on-one, and each student has an individualized tutoring plan.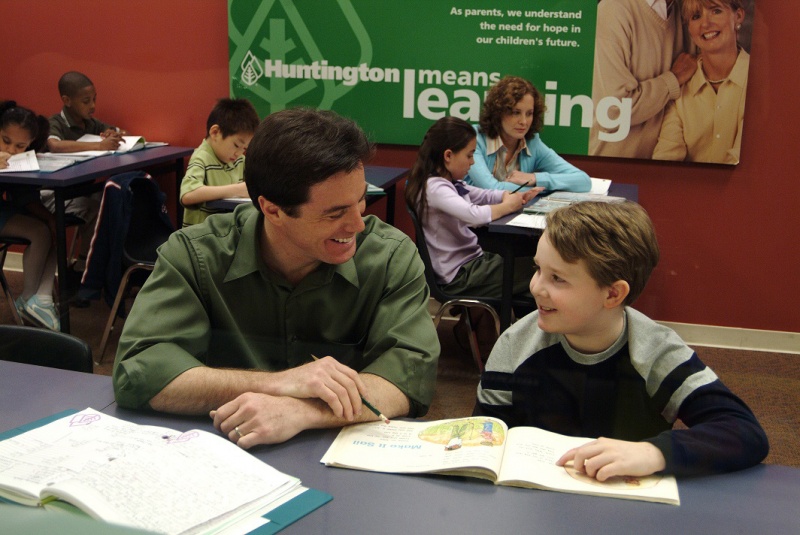 Huntington tutors work one-on-one with students to review subject material,
prep for tests, and improve grades.

Huntington Learning Center opened its Flushing location Sept. 28. The academic enrichment center offers tutoring to help students build academic skills, as well as exam preparation. Children receive individual instruction using the Huntington approach—a diagnostic-prescriptive-tutorial approach—that is based on an academic evaluation.
"Our mission is to give every student the best education possible," says Nicole Mittelberg, operations manager of Huntington Learning Center. Huntington tutors help close the gap for students who are struggling in school. Children in kindergarten through 12th grade can receive help building academic skills—the skills students need to succeed in school—while students in middle school through college can receive help in subject tutoring.
Trained tutors provide one-on-one assistance to students who are having difficulty with or want to maintain or improve their grade in a subject through homework help and exam prep with school tests such as SAT, ACT, middle and high school entrance exams, Advanced Placement, or any other specific exams.
The Huntington Learning Center is open Monday-Thursday from 9:30am-8:30pm and Saturday from 9am-3pm.