National early childhood program FasTracKids recently moved from its Kew Gardens location to a location in Rego Park that is more accessible by public transportation and by car. The Rego Park location has a pool on the roof, which the owner hopes to soon enclose for year-round swimming instruction, as well as access to neighborhood parks.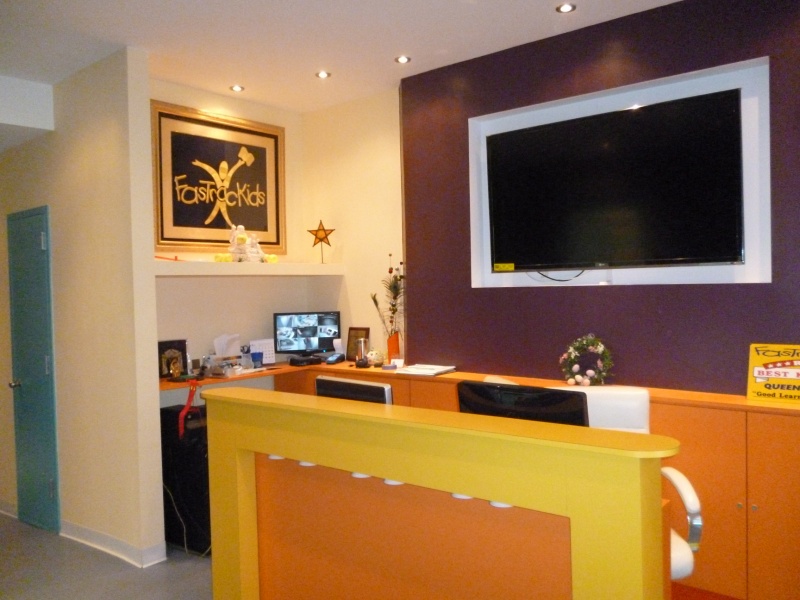 During the first week of March, FasTracKids changed locations, closing its Kew Gardens site and opening in Rego Park. The early childhood program, which has franchise locations throughout the U.S., has received international acclaim, using research-based techniques to develop curricula tailored to each child allowing them to master weaknesses.
"Our FasTracKids program helps children develop their learning abilities, critical thinking, and communication during their formidable years," says owner Dave Nagar. With the opening of the Rego Park location, Nagar hopes to open the lines of accessibility, making it easy for parents to bring their children by public transportation and by car. "We had an enormous need from our parents for an expanded facility that was easily accessible," Nagar says.
The new location boasts access to both private parks in the surrounding neighborhood and a four-lane Olympic size heated pool located on the facility's roof. By the end of the year, Nagar hopes to enclose the outdoor pool to make it available for year-round swimming and instruction.
Registration for its eight-week summer program is now open. There are two three-hour sessions—morning and afternoon—that combine two hours of educational instruction with one hour of swim instruction.