Kumon Math and Reading Center of Kew Gardens, an academic enrichment center, recently opened in Forest Hills. The center offers help for students who are struggling in school or for students who want to get ahead in school.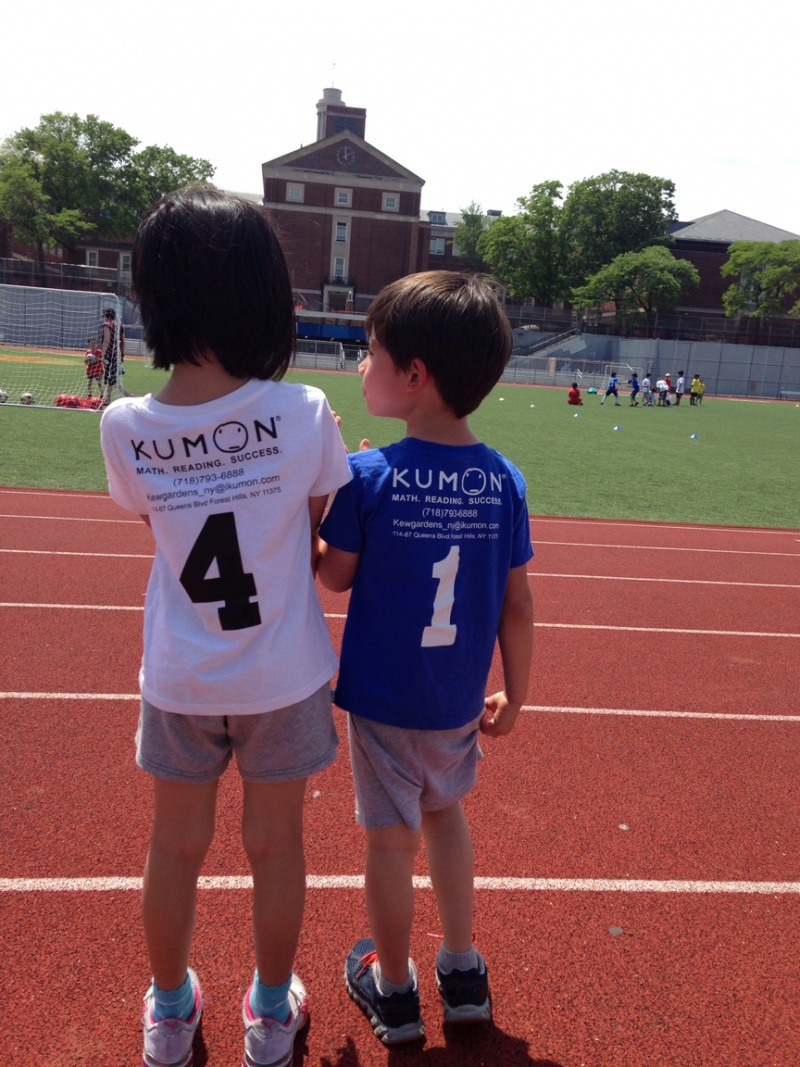 Kumon recently sponsored the
Queens Central Y soccer league.
Kumon Math and Reading Center of Kew Gardens, an after-school academic enrichment program that was established more than 50 years ago, opened its first Queens Boulevard location on June 1. Kumon offers an individualized program for students in preschool through high school who are excelling in math and reading and seeking further enrichment, as well as those who may be struggling in school.
Each student takes a free placement test to determine his or her math and/or reading ability. Instruction begins at a level where the student is already comfortable in order to build self-confidence and learning momentum. Instructors teach in a way that builds upon what students already know, so students will learn incrementally instead of jumping around different topics, which can be confusing. After approximately one month, students begin to learn new material and bridge any gaps they may have in their knowledge.
Kumon also offers two incentive programs: the Advanced Student Honor Roll recognizes those ambitious students who are studying ahead of their grade level and aiming to stay ahead in their academic endeavors. The Cosmic Club offers a reward system in which students can collect points for progress in the Kumon program and redeem them for prizes to make learning more exciting.
Kumon of Kew Gardens holds classes on Tuesdays and Thursdays.