Bayside preschool and day care center, Little Apple Preschool, recently opened. The preschool offers infant, toddler, young preschool, and preschool age groups and teaches using a creative curriculum, including dance, art, and yoga. The day care center offers a diverse community for children.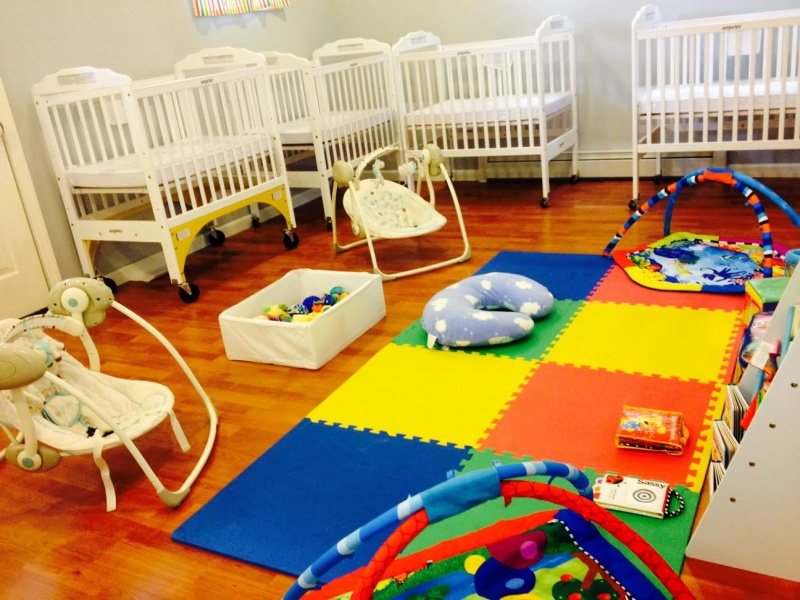 The infant room at Little Apple Preschool
Little Apple Preschool, a preschool and day care, has opened in Bayside specializing in infant and preschool care. The children, ages 6 weeks to 4 years are separated into four age groups: Infant, Toddler, Young Preschool, and Preschool. The school uses a creative curriculum, allowing children to learn through effective mediums such as art, dance, and yoga, and integrates exploration and nature to ensure that every child is stimulated and enjoys every day.
The infant group learns and uses infant sign language to communicate, and age-appropriate physical activities are provided in a comfortable environment. Toddlers explore and play all while learning colors, numbers, and experiencing nature. Young Preschoolers exercise their budding creativity and imagination through art, role-play, puppets, and story telling. Children in Preschool prepare for elementary school by learning about weather, the calendar, and their surroundings in general.
Little Apple Preschool's intimate classrooms offer just the right amount of space for the children to explore, learn, and play. The staff welcomes each child to the school as a part of the family, and helps shape them at a young age.
"The Bayside area is very diverse, so we are able to welcome children from different backgrounds and cultures," says executive director Darlene Negron.