Mathnasium, an international chain of year-round math learning centers, recently opened a location in Astoria. The center creates individualized learning plans for students to build a strong foundation in math, and aims to "make math make sense." Tutors utilize the Mathnasium Method to teach children with various tactics.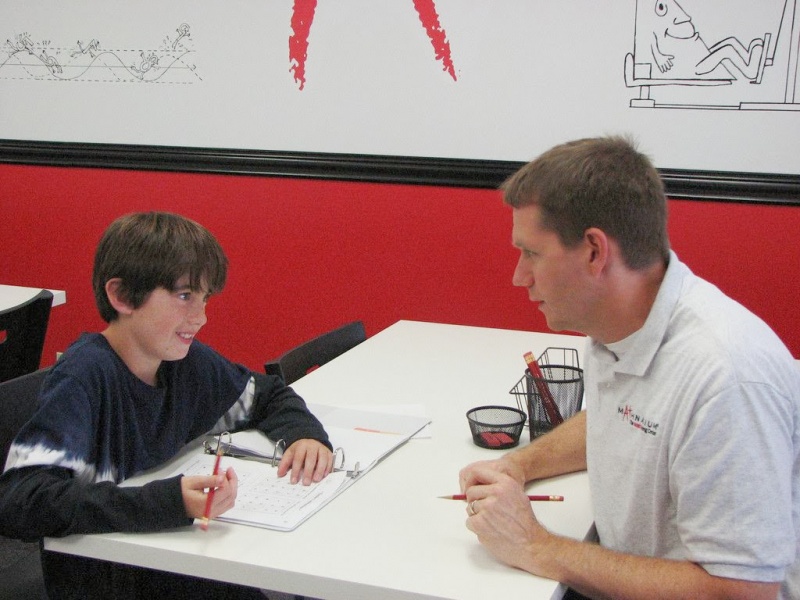 Students receive one-on-one guidance from qualified Mathnasium tutors.
The popular math learning center Mathnasium plans to open the doors at its Astoria location on May 1. The math-only learning center provides instruction and direction to children from early education through high school.
Students are given a two-part test—written and oral—to evaluate their math foundation and any learning gaps. Mathnasium instructors then create a learning program that is customized to each student's goals, whether it's to catch up, keep up, or get ahead. The instructors teach the students using the Mathnasium Method, which utilizes various tactics (including verbal, visual, and written aids), to explain different mathematical problems and theories.
"One of the focuses of Mathnasium is to make math make sense," explained Leslie Chiu, owner of the new location. "Students don't inherently know what all symbols in math mean and sometimes that is forgotten in school. We break that down for [kids] and really guide them in a positive way."
Students attend hour-long sessions two to three times a week, where they receive immediate instruction, correction, and feedback on their learning plan. Proof of progress is relied upon the student's report card, tests, assignments, and improved attitude toward math.
Mathnasium is located at 43-32 Ditmars Blvd., in the LaGuardia Shopping Center, in Astoria.