The math-only learning center Mathnasium recently opened its new Queens location in Forest Hills. The center offers tutoring, homework help, test prep, and enrichment activities to help build children's math confidence.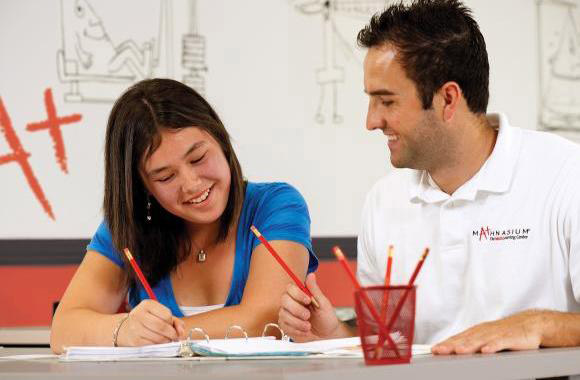 The math only tutoring center helps build students's confidence in math.
In mid-September, Mathnasium opened its Forest Hills location. The math-only learning center for children in pre-K through 12th grade helps students who want to catch up, keep up, or get ahead in their math skills.
Center director Kaitlin O'Neill says the goal is "to enhance the child's math skills, their understanding of math concepts, and their overall school performance." To accomplish this goal, each child is given an assessment to identify the gaps in their math knowledge. A customized curriculum and learning plan is then created to develop the student's "number sense"—their fundamental understanding of math—and build their confidence in math.
Students attend one-hour sessions two days a week and work in their individualized binders. There is a 1-to-3 teacher-to-student ratio in each session. Each student may be working on a different math skill, but they all receive individual attention. In addition to building math skills, homework help, test prep, and enrichment activities are available for students.
O'Neill says she wants the students to want to come in each week to learn, so tutors use visual and tactile learning techniques and props to help children understand mathematical concepts, as well as math-related game nights.
Mathnasium Forest Hills is currently offering two specials: free assessments (a $149 value) until Oct. 20 and an unlimited plan where students can attend unlimited sessions for one price per month.