Family-friendly movie theater Movieworld Cinemas in Douglaston recently replaced its old seating to make the movie-watching experience more comfortable. The theater offers competitive rates on tickets and snacks—kosher options are available. The cinema also hosts children's birthday parties, as well as private screenings for groups, such as schools and camps.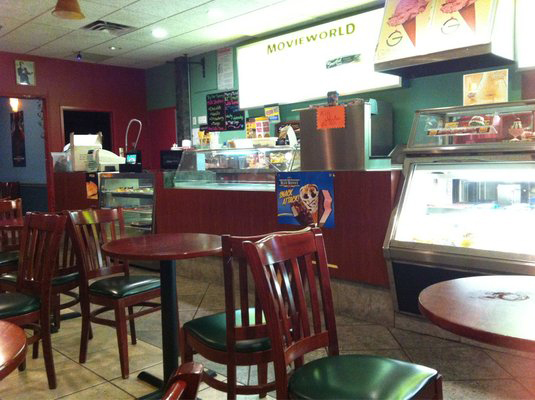 Movieworld Cinemas' snack fare includes
kosher-friendly options.
Movieworld Cinemas, a family owned and family-friendly movie theater, replaced the old seats in all of its theaters at the end of September so that customers can have a more comfortable movie watching experience. Movieworld Cinemas' first priority is to provide its customers with a "family value" of quality service at affordable prices—general manager Russell Levinson says all snacks and tickets are priced 30-80 percent lower than competitors' rates.
The cinema focuses on catering to families by playing children- and family-friendly movies such as Frozen, as well as movies geared toward the general public including The Wolf of Wall Street and Her. The theater also offers kids packs, kosher-friendly snacks, and a video game area.
Movieworld Cinemas hosts children's birthday parties in its private party room which is decorated with movie decor that children will love. It also provides private screenings and discounted snack prices for special groups such as schools, camps, and churches. The theater also supports other quality family businesses. The new seats that were recently installed in all its theaters were purchased from another family owned business.