Bayside creative studio Mud Genius recently opened, offering paint-your-own pottery and ceramics. The Queens studio offers Ladies' Night Out on Thursdays and will soon offer Kids' Night Out on Fridays.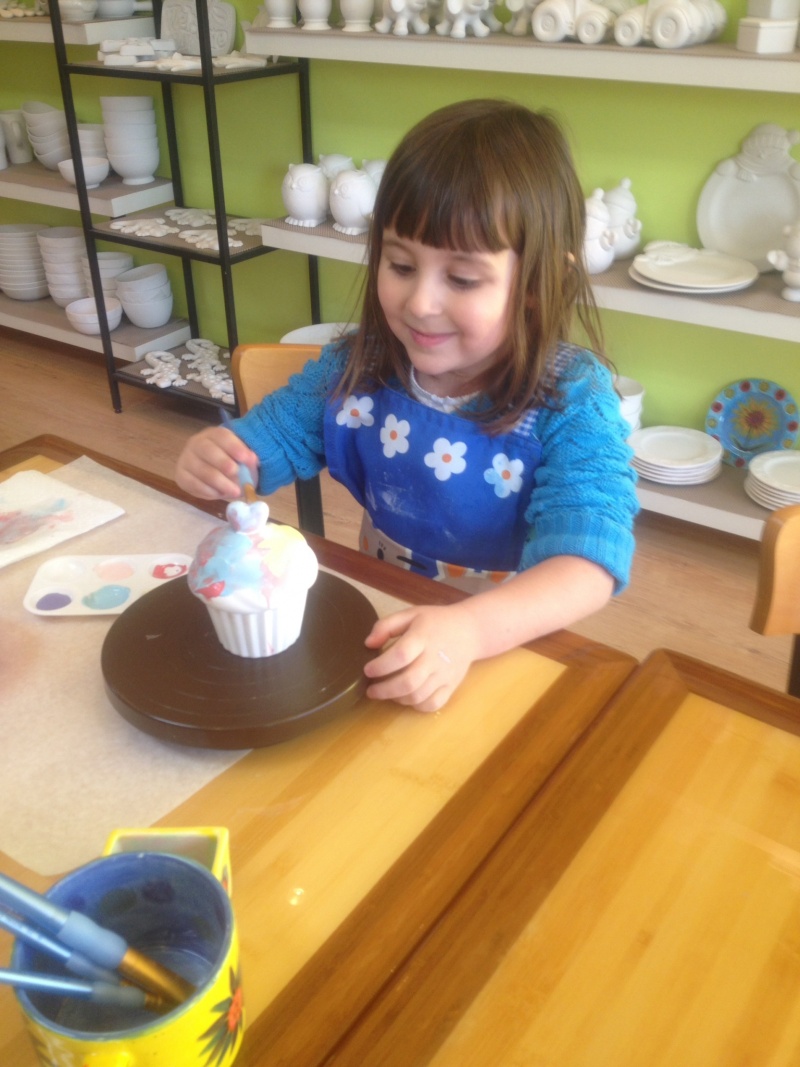 A young girl paints a cupcake
at Mud Genius.
"Walk in as a customer, walk out as an artist" is Evelyn Yip's goal for all customers when they enter her studio, Mud Genius, a new ceramics-based craft shop for all ages that opened in early December. Yip combined her love for creating art and her desire to teach children something new to open a studio where the whole family can create a piece of art. Painting pottery at Mud Genius, which helps kids explore their artistic skills, exercise their creativity, and cultivate patience, is a great way to have a fun and relaxing afternoon in a creatively stimulating environment.
Kids and adults who visit Mud Genius have the option of painting a piece of pre-baked pottery, such as mugs, plates, and bowls, or a bisque figurine. Pottery pieces require firing in the kiln and bisque pieces can be taken home the same day.
Mud Genius also offers fused glass arts for participants to make rings, pendants, or ornaments, as well as a Ladies' Night on Thursdays from 6-9pm. Participants at Ladies Night can paint a project, and those older than 21 receive a free glass of red or white wine. In the near future, Mud Genius also plans to offer candle making and a Kids' Night Out on Fridays—from 6-9pm, kids can paint a project, watch a movie, and eat pizza.