Silvercare, which provides patients with customized braces and other home medical equipment, recently moved to a new location on Kissena Boulevard. The brace provider in Queens offers SpineCor scoliosis braces and cranial remodeling helmets.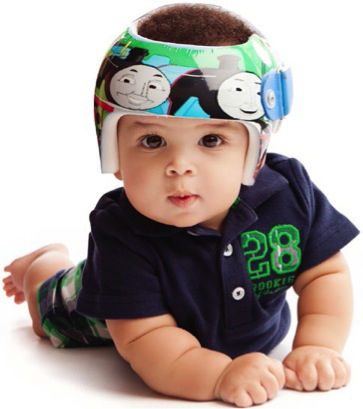 Silvercare specializes in cranial remodeling helmets, which treat head shape deformities in infants.
Since 1994, Silvercare has been providing patients with home medical equipment, including orthotic braces, scoliosis braces, cranial helmets, and mastectomy products. Silvercare, which was previously located on Northern Boulevard recently moved to Kissena Boulevard in January.
Silvercare specializes in the SpineCor scoliosis brace and cranial remodeling helmets. The SpineCor brace is a different concept than a regular hard brace that is used to treat scoliosis. Used primarily to treat scoliosis in teens, the SpineCor brace is made of four flexible bands that are configured specifically for each patient to treat the curve and rotation of the spine.
The cranial remodeling helmets are used to treat congenital musculoskeletal deformity in infants. The treatment typically begins when the child is 3-4 months old, and treatment lasts for approximately four months. When worn for up to 23 hours a day, the helmet guides the infant's head to grow in a more natural shape.
Silvercare also creates custom foot orthotics to treat high and low arches and pronated and supinated feet, as well as mastectomy bras and prosthetics to emotionally support breast cancer patients.
The specialists at Silvercare speak "Korean, Chinese, Spanish, and English to help serve the diverse community of Flushing," says co-owner and scoliosis specialist Ellen Shu.