Sisters Crystal and Aphrodite Varellas aim to help people 'live life in quality' at their College Point fitness studio TOPshape Health & Fitness. The fitness studio in Queens also offer classes for kids and adults, as well as a mommy and me class.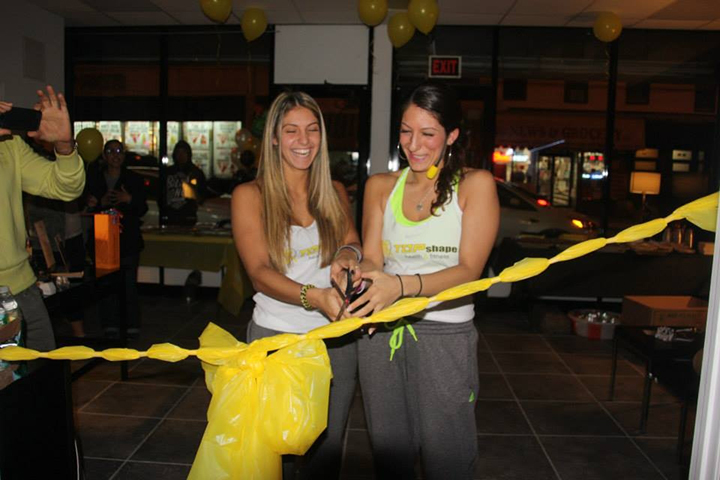 Sisters Aphrodite (left) and Crystal Varellas cut the ribbon at the grand opening celebration
of TOPshape Health and Fitness.
On Nov. 3, Crystal and Aphrodite Varellas opened TOPshape Health & Fitness in memory of their mother, who passed away in March while battling cancer. The Varellas sisters want to help everyone that walks into their studio "live life in quality."
"We don't believe that fitness is about becoming beautiful on the outside," Crystal says, "It is about building strength on the inside. We want people to live a better life in quality from, working with us and working with the great people we have on staff."
The Varellas sisters believe that it is very important for kids to stay active starting at a young age. Top Shape Health & Fitness offers children's cross fit, Pound®, Zumba, and Bokwa fitness for ages 3-11. With these fun fitness classes the Varellas hope kids learn that staying healthy is important, but it can also be fun. They also offer a mommy and me class where moms can have a fun work out using their young children as weights. They also offer Zumba, Pound, and other fitness classes for ages 11 to adult.
"TOPshape is all about love and family and caring," Crystal says. "Every instructor that we have on staff loves what they do, they love helping people, and they enjoy coming to work."