Union Medical Urgent Care, an urgent care center in Fresh Meadows, recently added a dental office to its Queens location and welcomed David J. Wiseman, D.D.S., as its dentist.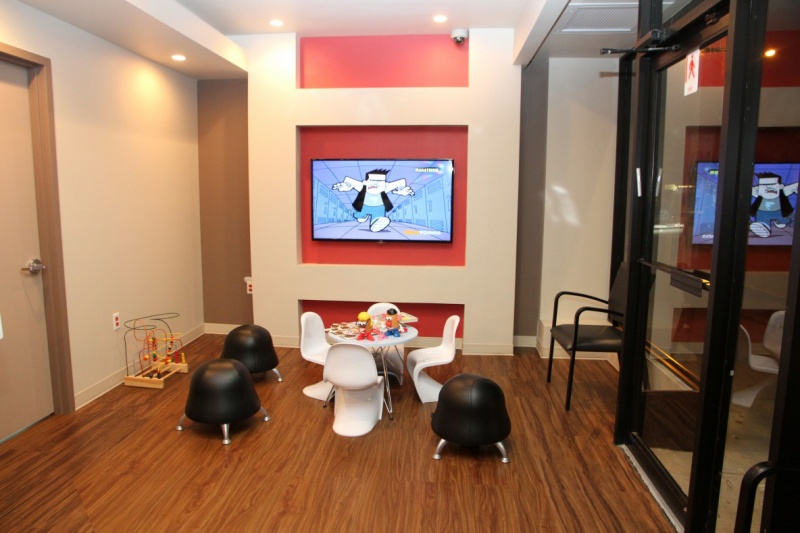 The kid's side of the waiting room has a TV, books, and toys to keep children entertained while waiting to see a doctor.
Union Medical Urgent Care opened this spring in Fresh Meadows as an alternative to a doctor's office or emergency room. It offers services such as blood work, X-rays, sutures, throat cultures, and work place physicals. In mid-July, Union Medical welcomed dentist David J. Wiseman, D.D.S. to the offices to accommodate dental injuries as well as basic dental work and check-ups. While urgent care only takes walk-ins, the dentist accepts both walk-ins and appointments.
The urgent care center's waiting room is divided in half: one side with books, toys, and television shows for children, and the other side with water, coffee, and adult programs. "We like to make sure everyone is comfortable when they come in, no matter how old, young, or the reason", says Chad Kaminetzky, director of operations. "When you come in, you feel like part of the family."
Kaminetzky prides himself on the urgent care center's kid-friendly yet professional environment. "No child likes going to the doctor, but we make it easier with televisions in all the exam rooms and colorful walls."
With "virtually no wait time," according to Kaminetzky, convenience is one of the center's major concerns. It has its own parking lot and is open seven days a week, including holidays, Monday-Friday 8am-9pm and weekends 9am-9pm.