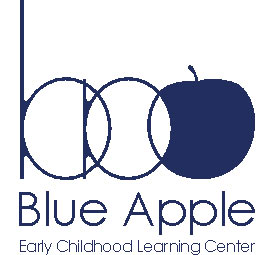 We are delighted to announce the expected opening of the Blue Apple Early Childhood Learning Center for the 2014-15 school year, which will serve the residents of the rapidly growing Astoria and Long Island City communities in New York City.
The Blue Apple Early Childhood Learning Center is a joint effort between a mother/daughter team who, together, bring over 30 years of early education experience. The school will serve children 2 to 5 years of age. It will feature a brand new 2,500 sq. ft. indoor facility as well as its own outdoor play area.
Full-time and part-time and full-time programs will be offered for our Twos and Threes classes. Early drop-off and extended day will be offered only for full-time students. Our pre-kindergarten program will be a full time program only. The Blue Apple Early Childhood Learning Center will offer a summer camp program, beginning in June 2015. In additional to our regular programs, we will offer enrichment classes on Saturdays as well as a Mommy & Me program, which will include play and gym, music and movement, and art, for children ages 4 months – 23 months
The Blue Apple Early Childhood Learning Center is being created to provide children with an authentic environment that validates their abilities to construct knowledge via hands-on experiences and a play-based curriculum. Children will learn through self-discovery and planned guidance from their teachers, allowing their breakthroughs to be meaningful and memorable. Our school will be devoted to generating an atmosphere that allows children to explore, initiate new discoveries and make connections while building on their prior knowledge, interests, talents and strengths in a safe socio-emotional and cognitively challenging environment.
Our mission is to provide your children with excellence in their early childhood education through Developmentally Appropriate Practices (DAP). Our beliefs stand strong in the importance of helping children fully develop and exceeding their intellectual and social skills, but further, to acquire a sustainable, life-long love of learning.
We believe that children are active thinkers and have the ability to construct their own knowledge through guided discovery. We see play as a vital and self-regulated activity for our young learners. We believe that every child deserves meaningful learning experiences, a stimulating environment, monitored group socialization and positive adult-child relationships. Not only will this promote future social competence and emotional development but there is also a proven connection to their future academic learning. We strongly believe that children learn best in a social context, when engaged in activities that they are interested in, curious about and are motivated to further explore.
The Blue Apple Early Childhood Learning Center will embrace the play-based curriculum with the understanding that play is the essential activity in the life of a child. By connecting the natural desire to engage in play, a specific curriculum will be designed around this understanding; students will learn by stimulating their curiosities through their imaginations and interactions. A child-centered environment and thoughtful teacher planning will be essential to the foundation of our curriculum.
The goal of our curriculum is for children to develop life and learning skills. These skills will enable children to achieve a successful academic life and be critical thinkers, as well as to be self-confident and kind human beings.
Each day will have specific, planned activities and content created and implemented by our highly trained and experienced teachers. Our specialized curriculum will guide children to engage in their own learning process of planning and carrying out ideas, reasoning and problem solving, and interacting with others through this discovery process. Our curriculum designing process will allow our educational staff to plan their daily lessons to specifically extend our student interests and aptitudes with the intention of stimulating their creativity and adaptability through play.
Our Pre-Kindergarten program will implement the learning standards presented by the New York State Prekindergarten Foundation For the Common Core and New York City Performance Standards. Thus, children will be fully prepared to continue their education whether in a public or private educational setting.
Please check our website for more information, updates on the construction, open house dates, and to pre-register your child!
Want to learn more about this business? Send them a direct inquiry.
CLASSES/PROGRAMS-ACADEMIC ENRICHMENT/LANGUAGE
A brand new state-of-the-art early childhood learning center is coming this summer to Astoria, Queens. Blue Apple Early Childhood Learning Center will offer full-time and part-time programs for two- and three-year-olds, a full time pre-K program, and enrichment classes after school and on weekends. In addition, starting this summer Blue Apple Early Childhood Childhood Center will begin its Mommy and Me classes. Limited space available. Register now! Check out our website, blueappleny.org, or call us at 718-545-BLUE (2583) for more details. Open house dates to be announced for July and August.
Read More About Blue Apple Early Childhood Learning Center
Astoria DAP-Based Preschool to Open in September
Blue Apple Early Childhood Learning Center, an Astoria preschool, aims to open for its first class in September. The Queens preschool's curriculum is aligned with the Common Core Standards.