Our smaller dance classes allow more individual attention to our dancers by our instructors, so the corrections come quickly and effectively to ensure the dancer's correct development.
In the 30+ years that The DanceSource has been here, we have maintained our strong Ballet curriculum for all ages, and have built on the multi-disciplines that we offer in all realms of dance... including the standards of Tap, Jazz, Modern, Hip Hop, and the not so standards of Belly Dance, Yoga, Pilates, Arte Jujitsu Martial Arts, Georgian Dance, Bollywood and Classical Barata Natyam Indian Dance. And did you know that if you subscribe to the Subscription package, and miss one of your dance classes, that you can make up your missed class in nearly all of the other disciplines? What a great way to try a new dance style.
Health Benefits of Dance: When Children and Adults come to dance class and take a regiment of regular dance classes, they convert themselves from soft and chubby shapes into solid and toned bodies. It happens consistently in anyone who attends dance class on a regular basis. If a person who has limited mobility attends a dance class, and does so on a regular basis, they will begin to gain benefits of increased mobility, lower their overall heart rate, gain stability, and begin to stabilize their weight. If they continue they will feel better about themselves, and gain confidence.

---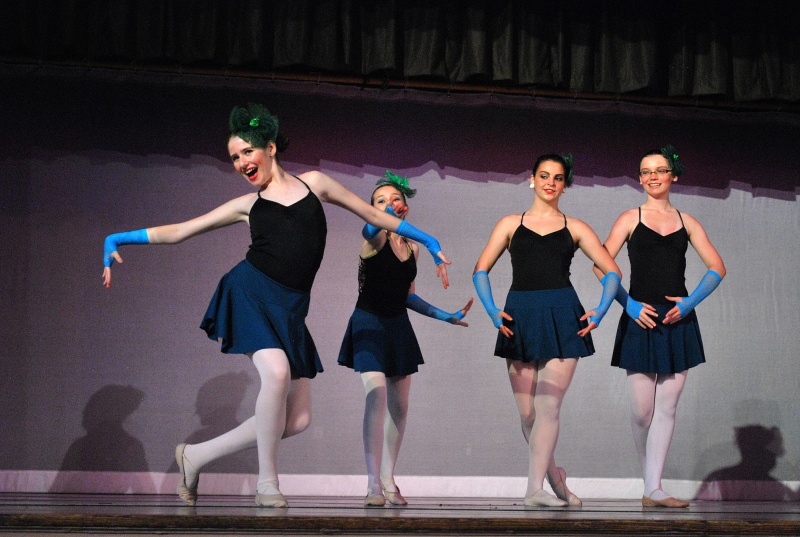 We can't wait to see you back in Dance Class at The DanceSource!
The DanceSource is anxious to see it's dancers return!
February is here, and that means the Fall Semester has ended... and its' time to begin registration for the Winter/Spring semester at The DanceSource. Yes, it's cold out, so please be sure to bring your sweaters when you come for registration to The DanceSource.

We need to start preparing dances for the Spring, and if you're not in class, then you risk looking like the dancer who doesn't know what they're doing. So we encourage you back as soon as you can get to class.

As long as it's a little bit of snow, the teachers are making it to The DanceSource. We had dance class last night, and we will have class tonight as well. Pull on your snow boots, and find your way to Dance Class! We look forward to seeing you soon at The DanceSource.
| | |
| --- | --- |
| | |
If you are attending the NYCity Ballet with us on Sun Feb 15th, please contact The Dancesource to confirm if you are traveling with us, or on your own. We're very excited to be seeing NYCity Ballet's Romeo and Juliet!

We thank you all for being patrons of The DanceSource over the years. We appreciate those who have returned this year. If you have not come back yet this season, please see what other dance classes you may be interested in, as we have a good assortment, and great teachers to choose from. We'd also appreciate feedback, comments, to make us stronger. Please give us a testimonial if you're happy with us, so that we may post it on our website.
Did you know that The DanceSource is now on Facebook, Google+, Youtube, Instagram, and have you seen our new website at www.dancesource.net? Please visit our online locations, and let us know if you like what we are doing.

Dianna Petty
The DanceSource
98-11 Queens Blvd. at 65th Ave
Rego Park, NY 11374
718-997-1278
www.dancesource.net
info@dancesource.net
Want to learn more about this business? Send them a direct inquiry.
CAMPS-SPECIALTY
The DanceSource Studio, since 1994, offers ballet, pointe, tap, gymnastics, hip-hop, Bollywood, Indian dance, modern, ballroom, salsa, yoga, and belly dance classes. We also offer birthday parties and private dance instruction for weddings, bar and bat mitzvahs, and quinceañeras. Administration: Monday-Wednesday, 4:30-7:30pm, Saturday 9:30am-2pm, and Sunday 9:30am-12:30pm. Rental space is available. Russian speaking dance instructor on Thursdays! ???? ???????: ????? ?????? ?? ??????? ????? ?? ?????????! We emphasize fun in our dance classes. Check us out! Bring this advertisement to The DanceSource and get your first group class free!
Read More About Dancesource, The
2015 Open House Dates
Looking for more information on a local camp or school? See below for our list of current, upcoming open houses in Rockland, Westchester, Brooklyn, Queens, Fairfield, Manhattan, and Long Island.
Summer Activities in Queens
Search for the best summer activities for kids in Queens, NY. Our guide helps you choose from Queens kids classes, Queens summer camps, summer programs, activities near Queens, NY, and family excursions in the Queens and New York City area. NYMetroParents has your summer activities in Astoria, Flushing, Jamaica, Fresh Meadows, Kew Gardens, and the rest of Queens, NY.