Amid several tall apartment buildings lies an oasis, where people can relax, sunbathe and swim in
crystal clear water – WELCOME TO THE PARK CITY SWIM CLUB... a city paradise amid the
sweltering urban concrete jungle.
Release from The Summer City Heat to a Tropical Ocean Breeze without the plane ride and closer, less expensive and more convenient than the beach. Professionally managed swim club. 40 x 80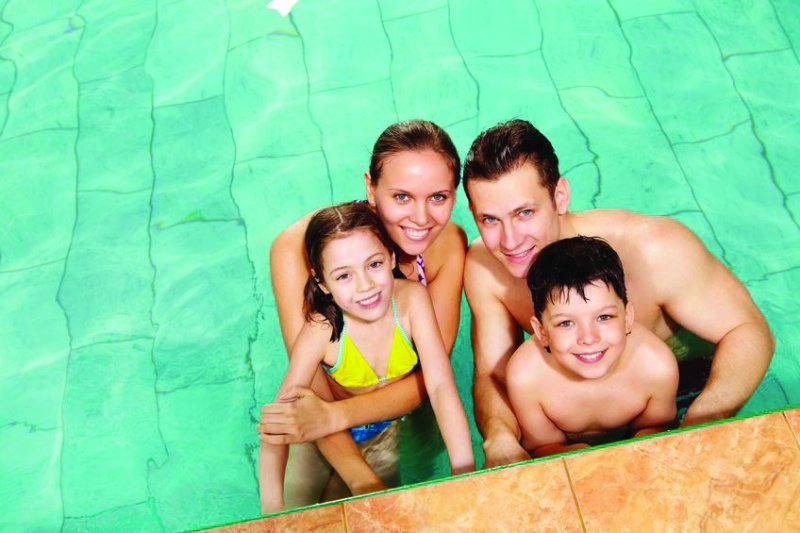 foot Olympic size heated swimming pool, a 25 foot round heated kiddy pool and 24 by 24 foot shaded area for BBQ'S, quiet games and other activities. Private, reserved cabanas with umbrellas, lounge furniture and tables are all available for rental. BBQ Grills and seating areas available for members and guests to have a pool side cook out. We also provide Birthday Party facilities with tables and umbrellas for kids and adults. This is available to both members and non-members. Birthday family celebrants can enjoy DJ's, magicians and clowns for the kids while other guests are enjoying the pools.

Open since 1977, The Park City Swim Club boasts a myriad of free fun filled summer activities for
kids and adults including swim races, treasure hunts, poolside music, water aerobics, and even free
coffee and bagels on Sunday mornings for members. We feature these activities on the Fourth of July and Labor day. We also feature lottery drawings for free family memberships and daily guest passes.

Park City Swim Club is like an old fashioned summer getaway only you don't need to drive to The
Hampton's, The Vineyard, Cape Cod, The Jersey Shore or even Coney Island or Rockaway . . .
Become a member of our summer community for the season . . . drop by during the week after work
for a swim or spend Saturday and Sunday lounging in the sun, jumping in our refreshing pool for a cool dip and socializing with other families . . . Watch the kids make new friends and enjoy the company of other children at the club .... Socialize with other club members and families in the Member's Private Cabana areas … Meet new people and make new friends. Serious swimmers are provided with lap lanes early weekend mornings and weekday evenings.

Picture a typical day at The Club.... Cabana members …. some are stretched out on a lounge listening to music with ear phones, others are reading a great summer novel, other members have rented a grill and having a scrumptious BBQ cook out even though its only Wednesday. Mothers from different families haven gotten together to take the kids for a swim while Dad is at the office: "Marco Polo", can you hear them? . . . Another member is swimming laps...... Senior citizens play cards or mahjong in our shaded area.... while some younger members in their 20's and 30's talk about the latest music and styles while working on their tans and lounging on our vast deck area. Another group is having a Birthday party in a private Birthday party area...they dance, enjoy a beverage, share food and cake with pals and mark another year . . . All this is happening on a typical summer day at The Park City Swim Club and everyone is enjoying their own activity at their own pace.

All of the above activities are enjoyed by our members and guests on a daily basis … all just steps from home.

Swim School …. at Park City we feature The " Swim Jim" Swim School, one of New York's most
prestigious operators: Instructors are available for both private and group lessons for children and
adults of all ages. Skill levels are enhanced through excellent instruction and experience in the New
York area for the past 15years.

We provide a fully trained professional staff certified in Life Guard Training, First Aid and CPR.
Friendly staff … The staff and the membership are on a first name basis . . . Members are treated like family... most of our staff has been here continuously, so they get to know our members really well.

Whether you like to swim all day, just float and be cool, or want to work on your tan, we have the pool space and deck for you.

We provide limited locker room space on a first come first serve basis. Showers are provided for entry and exit to and from the pool.

Visit our website at www.parkcityswimclub.com and join us for early registration and discounted
membership prices at 98-00 62nd Drive, Rego Park, New York 11374. Call 2127690201 for more
information or after March 1, at 718 830 9634.

In person registration will be held on the following dates and times :
April 19, 20, 26, 27 May 3,4,10,17,18 11am to 3pm.

We look forward to making your summer an enjoyable one for the whole family.

The Management and Staff of The Park City Swim Club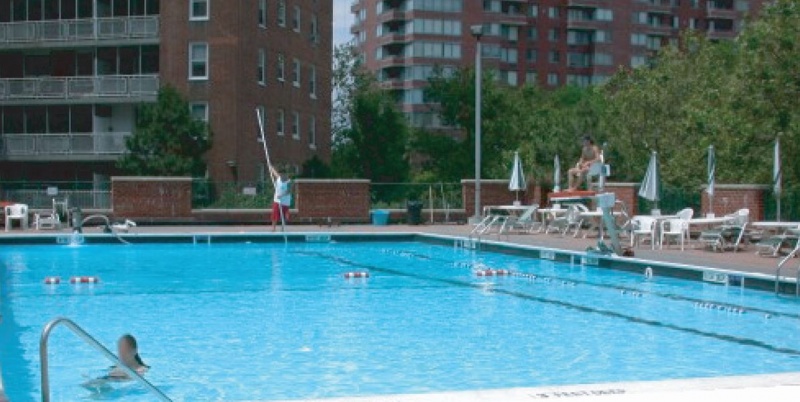 Want to learn more about this business? Send them a direct inquiry.
SUMMER FUN – ACTIVITIES & EXCURSIONS – PRINT GUIDE
Heated 40-by-80-foot large pool and 25-foot round kiddy pool. Locker room and showers. Public basketball courts and children's playground area across the street. Concessions. Large deck area with lounge chairs. Located five minutes from Queens Boulevard and the Long Island Expressway. Up to eight-week rental season available. Bus parking available. Located in prestigious Rego Park residential community. Family memberships available.