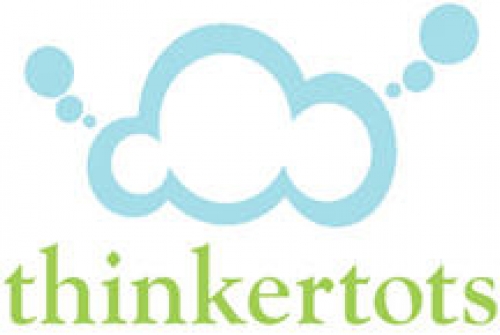 1818 Jericho Turnpike
New Hyde Park, NY 11040
516-488-3414

222-14 UnionTurnpike
Bayside, NY 11364
718-740-1616
A FUN, DEVELOPMENTALLY, ENRICHING CLASSES FOR AGES 4 MONTHS-5 YEARS OLD.
Every child is born with potential gifts and talents that are only realized with the appropriate stimulation and guidance. Thinkertots cutting edge curriculum is provided in a warm, nurturing environment to fulfill your child's full potential.
We offer Parent & Child programs for ages 4 months - 3 ½ years old, 2 Hour Nursery Drop off for ages 2 – 3 ½ years old, 2 hours & 15 minutes PRE K Drop off for ages 3 – 5 years old.
Your child will be introduced to education through a variety of exciting and age specific activities. Our programs include music classes, art classes, manipulative toys, movement dance class, story time, interacting and socialization skills, and so much more.
It does not matter how old your child is, we guarantee that they will learn techniques that will carry them through and beyond elementary school.
OPEN HOUSES
Bayside
Saturday, August 31st 10am-12pm
Sunday, September 8th 10am-12pm
New Hyde Park
Sunday, September 1st, 10am-12pm
Saturday, September 7th 10am-12pm
Smart Programs for Kids – Pre-Nursery (0-4 yrs, 45 or 75 minutes)
Our BabySmart and Start-Me-Smart offer a variety of fun learning activates, such as puzzles, puppets, blocks or shape sorters, songs and more. While accompanied by a caregiver, your infant, toddler or preschooler will be introduced to education through a variety of exciting and stimulating activities. BabySmart introduces communication through sign language; Start-Me-Smart encourages verbal communication.
Or if you prefer in depth concentration, we have music, art and movement classes. MusicSmart is designed to stimulate your child's musical aptitude and life-long love of music. ArtSmart encourages creativity, imagination and self-expression. Movin'Smart classes develop gross motor skills and promote balance, coordination and creative movement.
BIGKIDS CLASSES Nursery, Pre-K Enrichment (2-6 yrs.)
BigKids Nursery (2- 3.5 yrs., 2 or 2.5 hours)
Your child will take his/her first step towards personal and intellectual independence in our Nursery Classes. Your child will learn important socialization skills such as following a routine, taking turns and good manners. Art projects have a science and other educational themes. Story time selection includes new authors and classic literature.
BigKids Pre-K (3 – 5 yrs., 2 hours)
Your child will develop concepts of pre-reading, pre-writing, mathematics, science, social studies, literature, art, music and more. Pre-reading includes recognizing letters and simple sight words. In pre-writing they begin writing letters and work up to their names and simple words. Math Concepts are introduced through manipulatives. In science, we introduce weather, the 5 senses and other concepts. Our pre-kindergarten classes will put your child well on his/her way to developing a love of learning.
BigKids Art & Reading (3- 6 yrs., 2 hours)
Children explore artistic techniques through watercolor, pencil, crayon and pastels. They learn to appreciate works of famous artists and learn step-by-step techniques to drawing. In the reading hour, we read and discuss classic children's stories with an emphasis on vocabulary and reading comprehension. The reading skills tour child develops here will put him/her well on his/her way to becoming an avid reader and excelling in school.
THINKERTOTS BIRTHDAY PARTY
Besides our great education, we also offer Birthday party's packages for children ages 5 and younger. We are the only party place that caterers to young children under the age of 5 years old.
Your Birthday activities will be custom designed by our party specialist to be just right for your little guests. Packages include blocks, tunnel play, bubbles, open playtime, music and more.
We have a separate party room for a slice pizza and juice for each child and birthday cake (provided by parent).
$379 for up to fifteen children includes Pizza and Juice
$15 each additional child after fifteen children
Birthday child is FREE
$50 additional for a bouncer for 30 minutes
$25 additional for Face Painting and Balloon sculpturing
You can order Pizza for adults for $15 a pie.
You can order Soda for adults, $2 for 64 oz bottle
We provide all theme paper goods for your party
Parents just need to bring a Birthday cake (please no ice cream cake) and goody bags.
Your child will have a memorable birthday at Thinkertots!
Thinkertots members currently enrolled in one of our classes will receive 10% off on their party package.
You can choose one of our location: Bayside or New Hyde Park
Call today to book your party! 516-488-3414 or 718-740-1616
| | |
| --- | --- |
| | |
Want to learn more about this business? Send them a direct inquiry.
CAMPS-SPECIALTY
We provide educational classes for ages 4 months through 5 years old. Your child will be introduced to education through a variety of exciting and age appropriate activities. Our classes include music, art, manipulative toys, movement dance, story time, interacting and socialization skills, and so much more. Mommy and Me classes are unlimited in the summer. Our two-hour nursery and 2 1/2-hour pre-K programs are the best possible preparation for your child. We also offer birthday party packages.
Read More About Thinkertots
New Places, New Programs for Kids in Nassau County, Long Island - February 2010
Check out these new additions to Nassau County, Long Island, catering to kids and families.