Zumba Parties For Kids
Are you looking for a new and exciting birthday party idea or theme party idea for your child or tween? Zumbatomic Parties are super exciting and fun! Throw a Zumbatomic party that gets your kids moving. Fitness and fun rolled into one! More than exercise it uses dance, music, and games to help kids develop a healthy lifestyle. Zumbatomic is so much FUN it's no wonder kids don't realize their exercising. Led by a licensed, energetic Zumbatomic Instructor, your childs' birthday party will NEVER be the same. Enjoy one hour of dancing, games, prizes and all around fun as the kids participate in Zumbatomic, a kid friendly Zumba dance party right here in Queens! Includes private studio, disco lighting, state of the art stereo system, and more.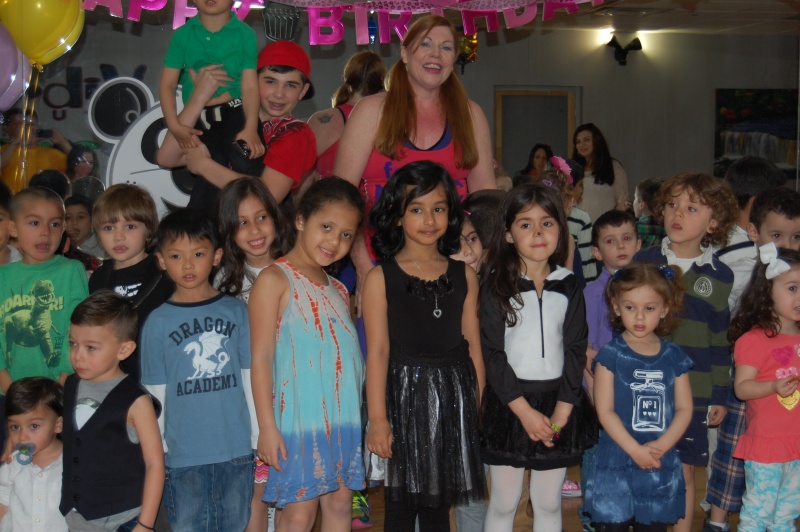 We recently celebrated my daughter Emily's 10th Zumbatomic Birthday party at Vibez. I want to thank you and the staff for an AMAZING time. Gloria was our instructor for the party. She kept the kids going for over 1 hour of pure fun!!! She is energetic, attentive, happy spirited, just the BEST!...all the kids loved her. Even the boys who vowed they weren't going to dance... LOL. It was a success!...Thank you Vibez for making Emily's Birthday party one that we will remember forever!" - Barbara Ann
| | |
| --- | --- |
| | |
Want to learn more about this business? Send them a direct inquiry.
CLASSES/PROGRAMS-DANCE
Moms, party yourselves back into shape! Rock your body in an exhilarating club-inspired atmosphere. Zumba, Zumba Toning, Zumba Step, pole dancing, cardio hip hop, and more fun classes. Get your body back and have fun doing it! More than 12 of the best instructors in the industry. Classes for all ages. Go to vibezstudio.com.
Read More About Vibez Studio
Mommy and Me and Inclusive Zumba Classes Offered in Flushing
Flushing dance and fitness center Vibez Studio now offers Zumbini, a mommy and me Zumba classes, and inclusive Zumba classes for children with and without special needs ages 4-12. The 10-class Zumbini program offers a chance for mothers to bond with their child, as well as meet other mothers in the community.