4108 Bell Blvd. 2nd Fl.,
Bayside New York 11361
718.423.1688
info@viennamusicny.com
Vienna Music strives to provide a stage for all musicians to shine by providing the?most comfortable and suitable environment for professional music development with top-notch classrooms, up-scale instruments, professional and experienced instructors, and through the careful assessment and placement of each student to instructor based on individual skill level.
***Free Trial Session Available***
Please visit our website www.viennamusicny.com for more info. And call 718-423-1688 to RSVP your free trial
The Most Professional Environment
Spacious and Comfortable Classrooms
Excellent Soundproofing and Lighting
Up-Scale Instruments?In-House Recital Hall
Practice Rooms Availability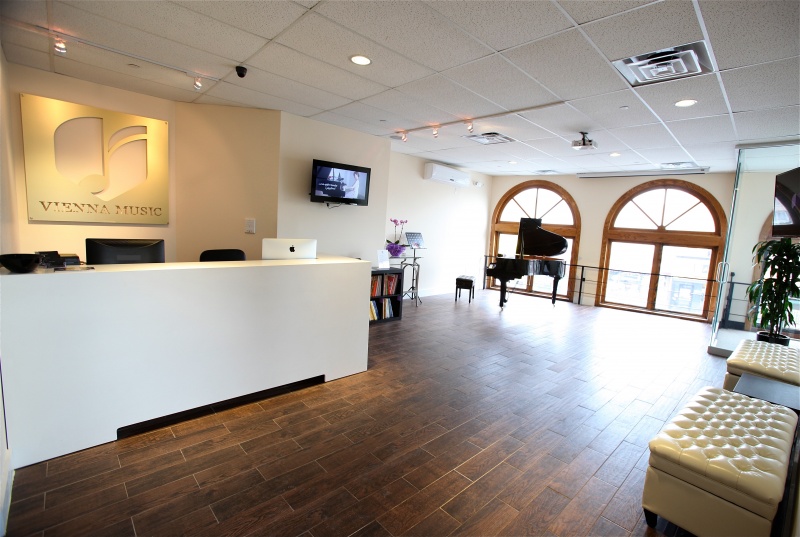 Our Programs
One-on-One Professional Music Lessons
in Piano, Violin, Viola, Flute, Saxophone, Guitar and More...?
Accommodate students of all ages and levels
Students receive full attention from instructor for professional music trainings. This is where?you can explore the limitless possibilities and where young talents are born.
Kids-Do-Re-Mi Group Class
For students younger than 5
Learning while singing, playing musical games and exercises enable children to recognize?and create rhythm pattern, understand sound and silence, high pitch and low pitch, dynamics and structures of songs. All these will make positive impacts on creativity, concentration levels, and pattern recognition skills, which pave the path to their learning and early developments.
Music Theory Group Class
For students who intend to take the ABRSM exams
The course provides the necessary skills and knowledge to read and write music notations, and to understand, analyze the theory of classical music.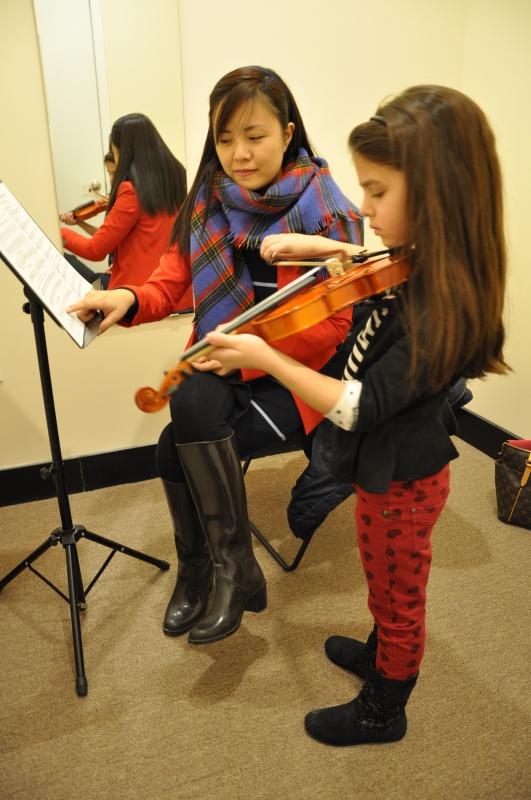 VIENNA MUSIC SUMMER PROGRAM 2014
Let your summer be musical~
6-week program, from Jul. 7th to Aug. 15th
Program includes:
Instrument Group Lesson
Music Theory & Sight-Reading Lesson
Music Appreciation Class
Registration is now open for Violin and Ukulele
Vienna Music Provides
Professional and Experienced Instructors
Every faculty member of Vienna Music is trained by professional music conservatories within their specialized disciplines. They are not only experienced, but also patient and passionate about music education.
Professional Music Programs
Learning is never too early, and it is never too late. Music lessons are provided to accommodate students of all ages, and levels. We pay great attention to our students and always communicate with parents regarding to the learning progress.
NYSSMA and ABRSM Preparation
Our experienced instructors provide guidance and prepare students for these certified exams.
Top-Notch Facility
Our well-soundproofed classrooms are equipped with up-scale instruments, which provide the most suitable environment for music development.
Practice Rooms Availability
Practice makes perfect and is the key to show progress. We provide complimentary access to the practice room at our facility, which all students are highly encouraged to utilize.
Convenient Location
Prime location in Bayside that located on Bell Blvd., right next to LIRR Bayside station, which easily connects to the communities of Manhattan, Queens and Long Island.
Opportunities to Shine
Parents love to see their children on the stage performing like a star; we provide the stage and plenty of opportunities for them to shine.
STUDENT RECITALS
Our instructors prepare students to perform at least twice a year in our beautiful in-house recital hall. Recitals not only build up confidence of the students, but they also provide motivations to practice and showcase their skill in front of family and friends.
COMMUNITY EVENTS
From time to time, different functions will be held?at Vienna Music, which include musical concerts by talented musicians. We welcome everyone in the community to attend these complimentary events to embrace music and experience the musical lifestyle.
Vienna Music, enrich your life with melody
Want to learn more about this business? Send them a direct inquiry.
2015 OPEN HOUSES
Vienna Music kicks off 2015 with a warm open house on Jan. 10. Come visit us, inquire all the information, meet with our wonderful instructors, and enjoy free trials throughout the day. Call 718-423-1688 now to RSVP.
Read More About Vienna Music
2015 Open House Dates
Looking for more information on a local camp or school? See below for our list of current, upcoming open houses in Rockland, Westchester, Brooklyn, Queens, Fairfield, Manhattan, and Long Island.
Bayside Music School Offers Young Kids' Class, Private Lessons
Vienna Music, a music school in Queens, offers various classes and lessons for kids at its Bayside location. The music school recently began offering a class for children younger than 5 and has added cello and clarinet to its instrumental lessons.
Bayside Music School Teaches All Ages
Vienna Music, a music school for children of all ages in Bayside, Queens, recently opened. It offers basic fundamentals of music classes for toddlers and one-on-one music lessons.