Search (e.g., camp, birthday parties in Brooklyn, tutors in Norwalk)


Since 1995 Eden II/ Genesis in East Meadow, NY has helped people with autism achieve great things!

The Power Brain Training Center is an innovative Brain Education training center for adults and children. Combining classical Asian mind-body techniques with the latest findings from neuroscience, PBTC classes and programs utilize physical, emotiona...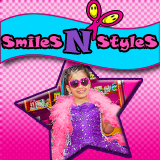 Smiles N Styles is an amazing place to celebrate your kids' Birthday with Unlimited Arcade games, Face painting and costume characters who do jumps, flips and cartwheels. They are acrobats, ballerinas and break dancers. After they perform a small sh...