Our roundup of fun and low-cost things to do with kids in Rockland County, NY, this March includes the Ringling Bros. circus, YouthFest 2013, maple sugaring, and one big St. Patrick's Day parade in Chestnut Ridge, Northvale, Pearl River, Spring Valley, Suffern, West Nyack, and nearby in East Rutherford, Engelwood, and Tenafly, New Jersey.
Stories to Celebrate Seuss
Each year, libraries, stores, and other organizations celebrate the March 2 birthday of that amazing children's book author, Dr. Seuss, with a series of Read Across America events. Bring your kids to celebrate the man behind The Cat in the Hat and other timeless tales at these special festivities:
Story Time at Barnes & Noble
Palisades Center, West Nyack
March 1-2
Early and pre-readers can listen to a reading of the classic books Green Eggs and Ham and The Cat in the Hat at two special story times. There will be lots of fun activities, too. FREE!
Dr. Seuss Day
Finkelstein Memorial Library, Spring Valley
March 1
Stories, crafts, and games will entertain children ages 4-7 in a celebration of Dr. Seuss. FREE!
Dr. Seuss Workshop
Grandma's Kitchen, Northvale
Each Wednesday, Friday, Saturday, and Sunday in March
Aspiring bakers ages 2 and older can decorate either Cat in the Hat or Lorax cookies and a coordinating cake. Afterward, they'll listen to a reading of a Dr. Seuss book.
Bergen Performing Arts Center, Engelwood, NJ
March 2
Children are invited to join Clifford the Big Red Dog and his friends Emily Elizabeth, Cleo, and T-Bone as they embark on exciting adventures in an all-new musical celebrating Clifford's 50th anniversary.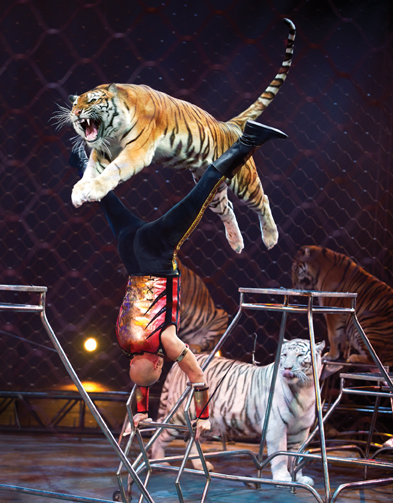 Ringling Bros. and Barnum & Bailey Presents Built to Amaze!
IZOD Center, East Rutherford, NJ
March 6-10
Ringling Bros. and Barnum & Bailey presents the 143rd edition of the Greatest Show on Earth in our own backyard. No need to hit Manhattan, as the elephants, tigers, acrobats, and aerialists from across the globe gather for a breathtaking performance in Bergen County. Check out non-stop thrills by what is surely the most famous circus on earth.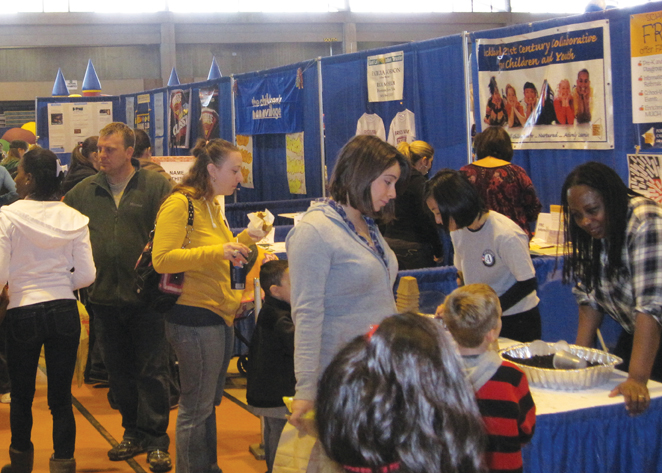 YouthFest 2013
SUNY Rockland Community College Fieldhouse, Suffern
March 10
Face-painting, inflatables, and lots of freebies are all part of the fun at YouthFest. This annual event introduces families to the many products, services, organizations, and information available throughout Rockland County. FREE!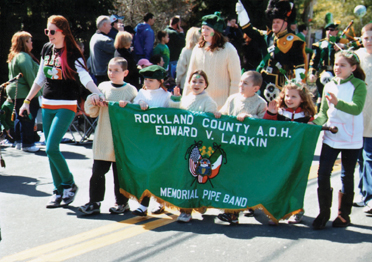 Pearl River's St. Patrick's Day Parade
Parade begins at the Pfizer plant on Middletown Road and continues down Central Avenue to Main Street
March 17
As many Rockland residents know, Pearl River is known for its Irish pride. So it's no surprise that the town is host each year to the second largest St. Patrick's Day Parade in New York State—behind only New York City. This year, the parade is even more special in that it falls directly on the holiday itself: March 17. Last year, some 100,000 spectators came out to see more than 20 marching bands, more than half a dozen dance schools, and many fire officials, police officials, and elected officials at this major celebration.
Maple Sugaring Events
Chestnut Ridge, Cornwall, Tenafly
Throughout March
Here in the Rockland and Bergen area, children have a special opportunity each March to see firsthand where the yummy topping for their pancakes and waffles comes from. Check out these maple sugaring events in our area for a culinary lesson all ages can enjoy.
Matty Roxx at Munchkin Mondays
Palisades Center Mall, West Nyack
March 25
Rockland Parent and the Palisades Center team up to offer special activities for parents and their preschoolers each month at a series called Munchkin Mondays. Each event offers a kid-oriented activity and includes coupons for mall promotions. This month, toddlers are invited to rock with Rockland's own Matty Roxx on March 25. Space is limited; registration is required.
More Fun
For more fun family activities in the NYC area, search our full calendar of events