From Spring Valley, NY to the streets of Manhattan, a pack of youth volunteers from Tappan Zee High School assembled on a sunny Saturday to help those in need.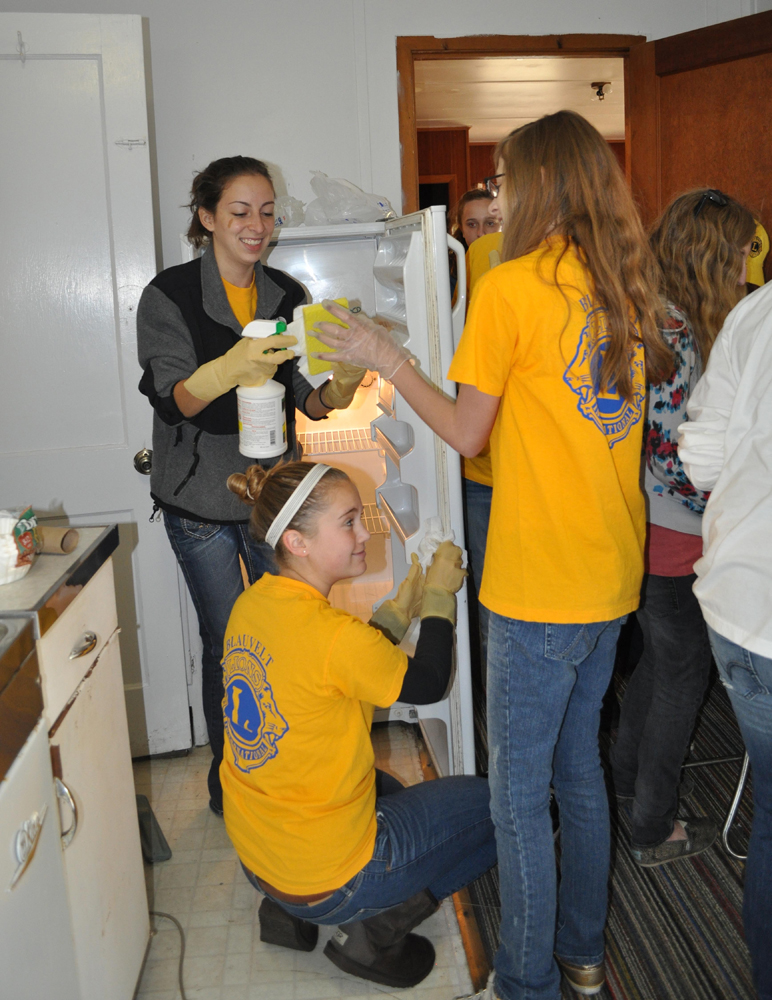 More than 40 of the Blauvelt Lions Leos from Tappan Zee High School participated in more than 250 hours of community service on October 15.
Twenty of the Leos began the day bright and early, joining several members of the Blauvelt Lions Club for a day of work at Visions Vacation Camp for the Blind (VCB) in Spring Valley, a vision rehabilitation and training center for the blind or visually impaired and their families. The students and Lions Club members cleaned and painted the VCB to help prepare the camp for winter.
Later that evening, 28 students, along with several of their parents and Blauvelt Lions Club members, joined members of the Immaculate Conception Church of Stony Point for a Midnight Run into the city to bring food, clothing, and toiletries to the homeless. The group left Tappan Zee High School at 9:30pm and proceeded to four assigned locations in Manhattan. At each stop, the group served warm food to homeless individuals waiting there. After the meal was served, the group distributed clothing, toiletries, sack lunches, and snacks. At about 2am, the group completed their last stop and headed home to Rockland County.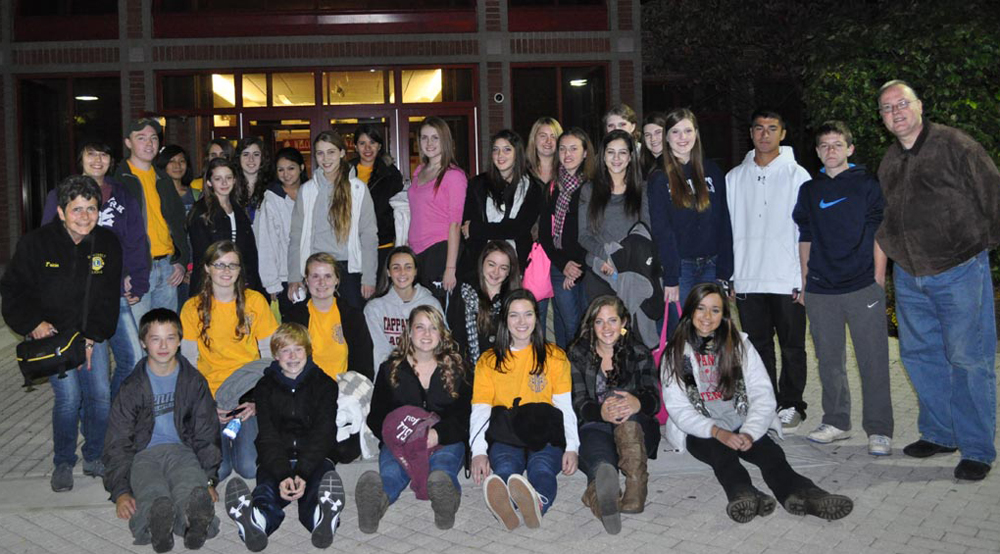 "The Leos are an amazing group of young people," says Tricia Castelli, Leo Club advisor. "It is an honor and pleasure to work with them. They give enthusiastically and unselfishly of their time and energy. Several of the Leos attended both events, and many left the Homecoming dance early so they could come on the Midnight Run."
The Leos have many other service events planned in the near future, including a Road Cleanup in Blauvelt, a cleanup at Blauvelt Lions Park, and a Food Drive for the Holidays.