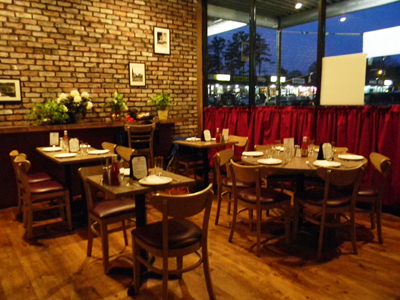 CB Kitchen and Bar opened in September to rave reviews for its traditional American grub and was soon named one of the top new restaurants in Rockland County by CBS News. Owner Dan Alexander, who also owns Café Barcel in Nyack, says he was inspired to open this new, family-friendly restaurant by his own young son.
Every Monday, CB Kitchen and Bar's family dining program allows children ages 10 and under to order a free dinner entrée from the Kid's Menu when they are dining with an adult. Little League players who come in with their uniforms on also get a free dinner when they dine with an adult every Monday through Thursday.
Alexander says he feels these family deals are a great way to introduce his restaurant to the community. When asked what his favorites were from the menu, Alexander says, "I love the fried chicken with waffles, and we also have the best ribs."
CB Kitchen and Bar is located at 190 South Main Street in New City, NY. For more information, visit www.cbkitchenandbar.com.