We've rounded up some of the best family and children's events happening this November in Rockland County, NY. Get the details on children's concerts and shows (including a special Harry Potter screening!), Thanksgiving activities, and more!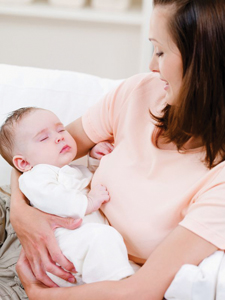 Welcome To Parenthood
JCC Rockland hosts two free programs on November 2 for new or expectant moms. Stop by at 10:15am for All You Ever Wanted To Know About Breastfeeding, presented by the La Leche League. Participants can learn about the benefits of breastfeeding, and how to get started, overcome obstacles, and wean their baby. Then at noon, moms - or dads - are invited to meet other new parents and enjoy a light lunch at the JCC's monthly New Parent Tea. Participants can also learn about the Center's many programs for families and parents. Children up to age 2 are welcome to attend. JCC Rockland, 450 West Nyack Road, West Nyack. 845-362-4400.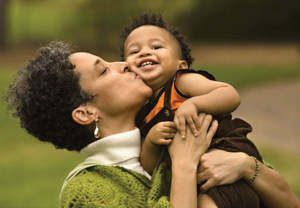 Rewarding Parenting
If you've ever considered bringing a non-biological child into your family, come to Rewards of Fostering and Adopting, a seminar at the Suffern Free Library hosted by Family Services of Westchester. A speaker from the agency will discuss what it means to provide a safe and structured home where a child with social or emotional problems can develop skills he or she needs to succeed in the home, school, and the community; emotional support and a cooperative family lifestyle for children who want to reunite with their biological families; as well as firm expectations and positive praise. Family Services staff offer specialized parental skills training, 24-hour support, weekly visits, group support sessions, respite services, and monetary compensation. The seminar will take place November 4 at 7pm. FREE. For more information or to register, visit www.fsw.org. Suffern Free Library, 210 Lafayette Avenue, Suffern. 845-357-1237 or www.suffernfreelibrary.org.
Thanksgiving Decorations
Kids can leave their handprint on the table this Thanksgiving, thanks to a Turkey Handprint Plate Pottery Painting Craft. Children can turn their handprints into Thanksgiving turkeys as they make a plate that is sure to be a favorite centerpiece on their family's holiday table. November 5 at 5pm. $30. Glaze Art Studio, 34 Orangetown Shopping Center, Orangeburg. 845-359-9020.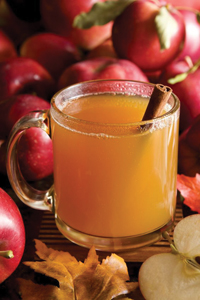 Cider Time
It's that time of year again, when warm drinks replace cool ones to soothe our souls in response to the changing weather. Families are invited to stop by the Tenafly Nature Center to make their own apple cider using the Center's apple press. Participants can learn about the history of apple cultivation, then sample their own cider. The Center will provide the apples but more apples mean more cider, so families are encouraged to bring three or more apples per person. November 7, 12:30pm and 2pm, rain or shine; a family nature walk follows the 2pm session. $10; free ages 2 and under. Tenafly Nature Center, 313 Hudson Avenue, Tenafly, NJ. 201-568-6093.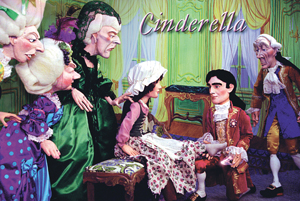 Cinderella On The Ropes
Children will be enchanted as beautifully-handcrafted marionettes and an imaginative set design bring the classic story of Cinderella to life at the Saddle River Valley Cultural Center. This performance received an award from the National Puppetry Festival, an event held every two years by the Puppeteers of America. November 13. 1pm and 3pm. $12 in advance, $15 at the door. 305 West Saddle River Road, Upper Saddle River, NJ. 201-825-3366.
Getting In
Teens and their parents can get some help tackling the college application process at Choosing the Right College, a free workshop at the Haverstraw King's Daughters Public Library. Participants will get advice about the writing an application essay and learn about the requisite SAT and ACT tests. November 15, 7pm. 10 West Ramapo Road, Garnerville. 845-786-3800.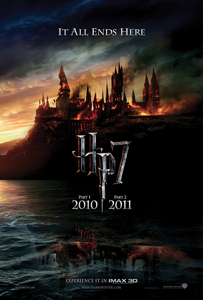 Harry Potter Party
Harry Potter fans can come in their PJs for a special party with giveaways and a screening of Harry Potter and the Deathly Hallows Part I, the seventh film in the saga. November 20 (see schedule online for show time). IMAX Theater at Palisades Center, 4270 Palisades Center Drive, 4th Floor, West Nyack. 845-358-4629.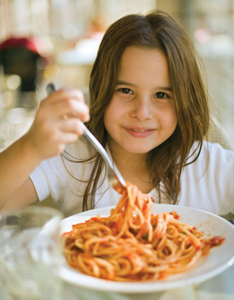 Time Out
At JCC Rockland's Sit and Split, parents can drop off their kids for some group babysitting, then split the scene for some time out on the town. Kids (grades K-5) enjoy fun, games, and a spaghetti dinner. They can make dirt cups, drink Shrek punch, and enjoy other activities based on the popular movie. November 20, 6:30-10pm. $35 first child, $28 additional siblings. JCC Rockland, 450 West Nyack Road, West Nyack. 845-362-4400.