Get in the fall spirit with these October family events in Rockland County, NY. Head to Congers to celebrate Italian culture, Sparkill for a Storytelling Festival, or Pomona for a harvest celebration.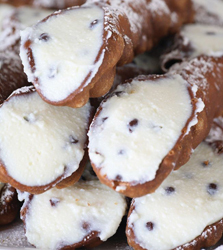 An Italian Celebration
Make your way to Congers for the Rotary Club of Congers-Valley Cottage's fourth annual Italian Festival, celebrating Italian food, music, and culture. In addition to a long list of Italian cuisine, visitors can enjoy live music and entertainment and children can play on inflatables and paint their own pumpkins. Sunday, October 3, 11am-6pm (rain date is October 17). FREE parking and admission. Congers Station Park, Burnside Avenue at Lake Road. For more information, visit www.congersitalianfestival.com.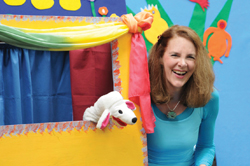 Jump, Catch, Move, and Play
Bring your toddler to the JCC Rockland for some fun this month with Sukey Molloy. On October 5, Sukey presents her new JumpCatchMove program, and on October 7 the JCC hosts her popular PlayMoveSing. Both workshops incorporate motion-play activities designed to develop physical skills and body rhythms in young children. Kids can jump hurdles, catch scarves, bounce balls, tap drums, and enjoy other activities in an atmosphere of joyful play. Each workshop is an introductory session to a series. JumpCatchMove at 4pm, PlayMoveSing at 10am and noon. $20 per parent/child pair. JCC Rockland, 450 West Nyack Road, West Nyack. 845-362-4400. www.jccrockland.org.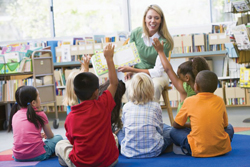 Telling Tales
Make a date for the 15th Annual Rockland County Storytelling Festival, presented by the Hudson Valley Storytelling Alliance. Professional storytellers will present tales for readers of all ages. FREE. 1:30pm. October 10 at the Haverstraw King's Daughters Public Library, 10 West Ramapo Road, Garnerville. 845-786-3800. October 16 at St. Thomas Aquinas College, 125 Route 340, Sparkill. 845-398-4079. www.storycircleatproctors.org/hv/rockland/index.shtml.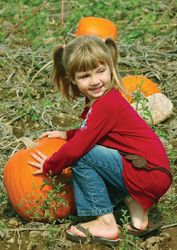 The Fruits of Fall
The Orchards of Concklin hosts its annual Fall Festival each weekend this month. After picking your own pumpkins and apples, head over to the activity area for a corn maze, haunted house, and blow-up amusements, including the new Jurassic Park Adventure. Check the Orchards' website for apple availability. $1.25 per pound for apples; additional fees for children's activities. Weekends (Saturdays, Sundays, and Columbus Day) through October 24. The Orchards of Concklin, 1010 Route 45, Pomona. 845-354-0369. www.theorchardsofconcklin.com.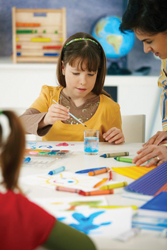 Calling All Artists
Budding artists can get some professional guidance while socializing with their creative peers at an ongoing workshop hosted by the prestigious Hopper House Art Center in Nyack. The Afterschool Art Club for Kids (ages 8-13) resumes this fall on October 12 and meets every other Tuesday, including October 26. Each session features a guest artist who will offer students tips and ideas and help guide them through various art projects. Participants can bring their own materials or use those provided by Hopper House. Suggested donation $5 per session. 82 North Broadway, Nyack. 845-358-0774 or www.hopperhouse.org