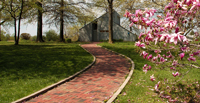 Rockland Country Day School (RCDS) in Congers recently joined the Green Schools Alliance, a coalition of 1200 schools that have pledged to promote awareness about the importance of sustaining the environment and discuss and implement strategies to reduce their carbon footprint. "We think it's important to recognize where the environment is now and what we can do to sustain it for the future," says Head of School Brian Mahoney.
The affiliation requires RCDS to first calculate its overall carbon footprint, then take actions to reduce it over time, says Shannon Hubertus, head of the science department and biology instructor, who was responsible for signing the school onto the alliance. Those actions will include installing solar panels on some of the buildings, revamping the recycling program, increasing the scope of t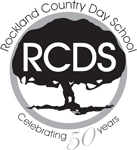 he composting the school already does, and continuing to offer organic lunches. RCDS will also engage in discussions with other schools in the alliance, to learn from their programs and initiatives.
"My goal is to have the kids own this more than the adults, by tying it into the curriculum," Hubertus says. "We want them to understand that if they take little steps now, they can reduce the severity of issues they have to deal with when they're adults."
Rockland Country Day School is located at 34 Kings Highway in Congers. 845-268-6802. www.rocklandcds.org. For more information about Green Schools Alliance, visit www.greenschoolsalliance.org.