New in Nyack, The Playroom offers indoor fun for kids and a parents' lounge with comfy couches, bar stools, magazines and coffee.
Nyack has a new play space and birthday party place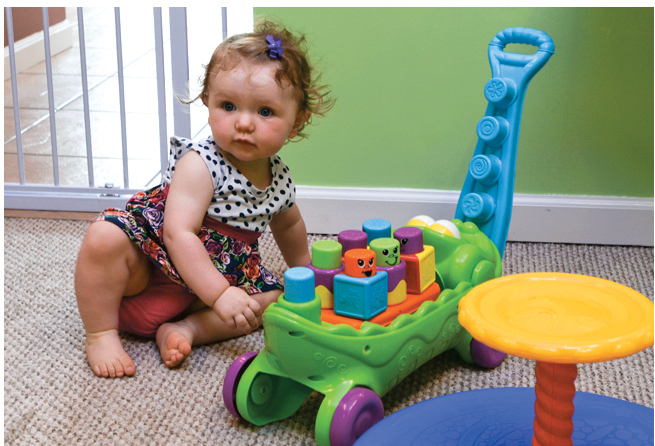 in town. Opened at the end of July, The Playroom Nyack is an indoor playground for children. Some of the features that appeal to kids include a sand pit, ball pit, bouncy castle, slides, and interactive toys such as two play kitchens and a play grill. With a separate lounge for parents, kids are able to run around until they wear themselves out while the adults relax on the couch or bar stools with a magazine or cup of Joe.
Owner Lauren Conroy also thought to add a private party room that could seat up to 30 guests. "I wanted to open a place for children in Nyack," says Conroy. For $250, the Playroom Party Package secures the party room for two hours and includes invitations, pizza, a snack pack, and choice of water or juice. Parties may also be customized to add fun extras like face painting or live music.
Beginning October 22, The Playroom will host Mr. Rick's Story Hour, in which Mr. Rick will perform and read a children's book. Kids stay involved by helping to act out the story with music.
The Playroom is located at 168 Main Street, Nyack. For more information, call (845) 512-8265 or visit theplayroomnyack.com.