We've rounded up the best July family activities in Rockland County, NY. Our top picks include kid-friendly shows, fireworks for the Fourth of July, and more seasonal events you shouldn't miss.

Music in the Parks
This month, towns around the county are once again hosting free weekly concerts in the park with music for all ages and musical tastes. Relax or dance the night away to music by Stephan Jordan, FDR Drive, Stevan Swann and ETA, Magic Touch, Jeffrey Friedberg of The Bossy Frog Band, Radio Flyer and more! Check out this month's Calendar of Events for specific dates and locations.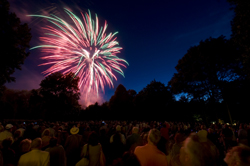 Fireworks Before the Fourth
Don't miss the Town of Haverstraw's annual Independence Day Celebration at Bowline Point Park, July 2 at 7pm. Festivities start at 7pm with music by the 52nd St. Band. Fireworks begin at 9:30pm. (Rain date July 3.) FREE. Bowline Road, Haverstraw. 845-429-2200.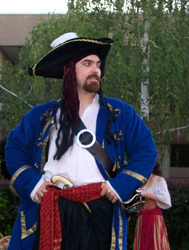 Summer of Shakespeare
Rockland Community College (RCC), the school's Performing Arts Department, and the Rockland Shakespeare Company present The Tempest at the College's 14th Annual Outdoor Shakespeare Production. Bring blankets, chairs, and a picnic dinner. RCC and the campus courtyard are fully wheelchair accessible, July 8-10 and 15-17 at 7pm. FREE. SUNY Rockland Community College, 145 College Road, Suffern. 845-574-4000.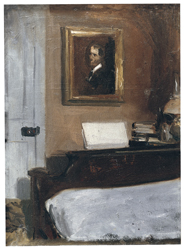 Connecting Kids to Art
The Edward Hopper House Art Center is offering a special Kids Activity Guide for young visitors to Edward Hopper, Prelude: The Nyack Years, this summer's special exhibit of Hopper's early works from his childhood home in Nyack. The much-touted exhibit, which runs through July 17, includes significant paintings and never-before-exhibited works from the Whitney Museum of American Art and the Arthayer R. Sanborn Hopper Collection Trust. The children's guide invites kids to respond to images in specific Hopper works, color in an outlined version of a painting in the exhibit, and think about how views from the building's windows -- including a view of the Hudson River -- influenced the artist. 82 North Broadway, Nyack.
Red and Yellow and Pink and Green
Butterflies, like ice cream and swimming pools, are sure signs of summer. On July 10, the Hudson Highlands Nature Museum invites visitors to a Butterfly Program, where they can take a guided walk through the center's fields in search of these lovely little creatures along with their cousins, the moths. 10am. $5 for ages 5 and up. Hudson Highlands Nature Museum Outdoor Discovery Center, Muser Drive, Cornwall. 845-534-5506.
Look Here
Use clues to solve nature riddles on a Seasonal Scavenger Hunt at the Tenafly Nature Center. Participants need to work as a team to complete the hunt and get their prize. July 16. 2-4pm. $10; family max $30. Tenafly Nature Center, 313 Hudson Avenue, Tenafly. 201-568-6093.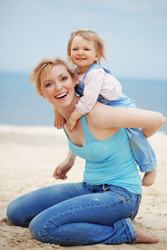 Parenting 101
No matter how many parenting books we read, we all know that becoming a good mom or dad is ultimately a matter of on-the-job training. The JCC Rockland hopes to help with that process with a new series called Parenting 101. On July 19, instructor Aney Paul, RN, hosts "Healthy Lifestyles for the Mother," an educational workshop for expectant parents. FREE. JCC Rockland, 450 West Nyack Road, West Nyack. 845-362-4400.
Cool Fun on a Hot Day
If July turns out to be as hot as June, we'll all be looking for some air-conditioned fun. Glaze Art Studio invites toddlers with a parent or caregiver for a "Story and Pottery" event on July 25. The folks at Glaze have aptly chosen to feature "The Ice Cream King" by Steve Metzger. After hearing the story, kids can paint their own ice cream dish and spoon. 11am. $15. Glaze Art Studio, 34 Orangetown Shopping Center, Orangeburg. 845-359-9020.
Bookworms Wanted
Eager young readers are invited to stop by Barnes & Noble at the Palisades Center or in Nanuet to sign up for their Summer Reading Club for Kids. Students in grades 1-6 are encouraged to read eight books of their choice throughout the summer. The store provides participants with a reading journal to record what they liked about each book and who they would recommend the books to. When students return their completed journal to the store, they get to choose a free book from a list on the back of the journal. This year all completed journals will be entered into a drawing for a chance to win a Nook color e-reader. This program runs through September 6. The Palisades Center is at 4416 Palisades Center Drive, West Nyack; 845-348-4701. Barnes & Noble in Nanuet is at 140 Rockland Plaza; 845-624-2920.
Also see: Family Outing: Fort Montgomery State Historic Site
Our Online Calendar, for even more upcoming family events in Rockland and the NYC area