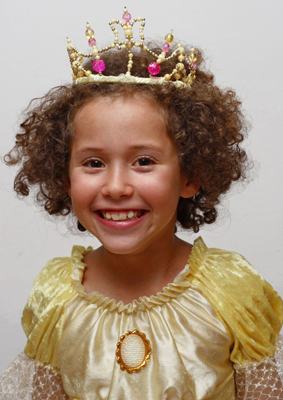 Kid's Kingdom, a private school that specializes in early childhood development, began offering two new themed birthday party packages last month: Princess Tea Party and Pirate Birthday Party.
Princesses enjoy tea treats, including iced tea and mini muffins and bagels, and then raid the treasure chest to prepare for a red carpet fashion show. Guests leave with a personalized purse party favor. During a Pirate Birthday Party, little scalawags don tattoos (temporary!) and eye patches, enjoy a pizza party, then face a mandatory crossing of the plank to find the buried treasure. Guests go home with a special pirate mug and bandana. Party packages include themed decorations as well-parents are responsible for bringing the birthday cake.
"Both parties are private, very personalized, and intimate," says owner and director Stacie Scollo. Party hosts get to know each child by name, she adds, and take care to bestow special attention on the birthday boy/girl and help him/her "lead the way."
Birthday parties are offered on weekends. Kid's Kingdom has two locations: 121 West Nyack Road, Suite 6, Nanuet; 845-624-0936. 18 Thiells Mount Ivy Road, Pomona; 845-364-8266. For more information, visit www.kidskingdomrockland.com.
Also see: More birthday party locations in Rockland and the New York City area