We've rounded up the best family events happening this March in Rockland County, New York. Read on for the details and visit our Online Calendar for even more kid-friendly activities.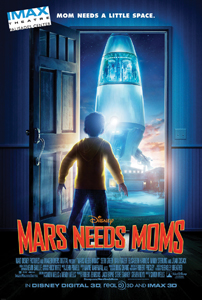 An Out-of-This-World Adventure
Some days we love 'em and some days we hate 'em, but we all need our moms, even on Mars. Find out how much at the opening of Mars Need Moms in 3D. Nine-year-old Milo (Seth Green) finds out just how much he needs his mom (Joan Cuasack) when she's nabbed by Martians who plan to steal her mom-ness for their own young. Produced by the team behind "Disney's a Christmas Carol" and "The Polar Express," "Mars Needs Moms" showcases Milo's quest to save his mom - a wild adventure that involves stowing away on a spaceship, navigating an elaborate planet, and taking on the alien nation and their leader (Monday Sterling).March 4; see www.imax.com/palisades for show times and ticket prices. IMAX Theatre at Palisades Center, 4270 Palisades Center, West Nyack, NY. 845-353-5555.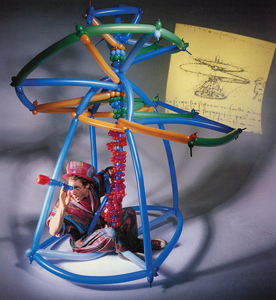 Gooen's Balloowins
Balloon artist Allyn Gooen brings a new twist to the tale of The Little Mermaid with a special performance March 5 at 1pm and 3pm. His "balloowins" are a unique storytelling technique of balloon sculpturing and audience participation. $12 in advance, $15 at the door. Saddle River Valley Cultural Center, 305 West Saddle River Road, Upper Saddle River, NJ. 201-825-3366.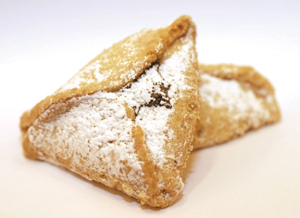 Purim Parties
The Jewish holiday of Purim is a festive time when Jews celebrate the heroic efforts of Queen Esther to save her people from doom. Traditional celebrations include costumes, carnivals, and yummy treats called hamantashan. Following are several ways to mark the occasion here in Rockland County:
March 13:
The JCC Rockland hosts a Purim Carnival with crafts, games, clowns, face-painting, snacks, and inflatables. All ages are welcome and encouraged to come in costume. Festivities start at 1pm. $25 per family; includes 25 carnival tickets. JCC Rockland, 450 West Nyack Road, West Nyack. 845-362-4400.
Young Kosher Chefs, a program of the Chabad of Suffern, hosts a Hamantash Baking workshop for ages 6-11 starting at 4pm. Pre-registration is requested. $15 per child. Chabad of Suffern, 369 Route 59, Airmont. 845-368-1889.
March 19:
Temple Beth Torah hosts a Purim Shpiel and Megilat Esther Reading. Members of the congregation will present "Megillah Mia," the story of Purim as told through the lens of the Broadway show Mamma Mia. The FREE event starts at 7pm. On March 20, the temple will hold a Purim Carnival that starts at 11am. Finally, on March 21, at 4pm, toddlers with a parent or caregiver are invited to learn about Purim and make a festive mask to take home; $5 per child. Temple Beth Torah, 330 North Highland Avenue (Route 9W), Upper Nyack. 845-358-2248.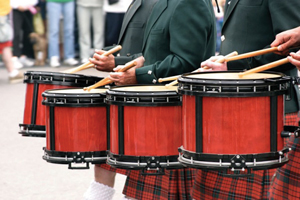 Seeing Green
Pearl River's annual St. Patrick's Day Parade is said to be the largest such event in the metropolitan area, second only to New York City. The parade starts at the Pfizer parking lot on Middletown Road, continues on to Central Avenue, and ends at the Pearl River post office on Main Street. Attractions include up to 20 pipe bands, high school bands, veterans, local schools and churches, as well as all eight of Rockland County's Irish dance schools. March 20 at 1pm. For more information, call 845-735-3682.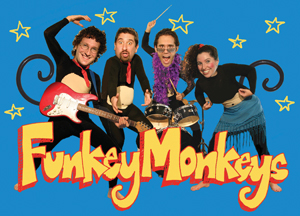 Swing to the Rhythm
Bring your favorite toddlers to the Bergen Performing Art Center (PAC), where the Funkey Monkeys perform for Kidz Cabaret. The Monkeys are the live performance creation of Joshua Sitron, veteran composer and musical director for Nickelodeon's Dora the Explorer. Word has it that the show - which incorporates funny sketches and improvised bits, along with the band's unique brand of truly funky kids' music - is sure to entertain children and adults alike. March 27. 1 and 4pm. $17. Bergen PAC, 30 North Van Brunt Street, Englewood. 201-227-1030.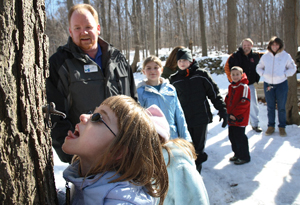 Tapped Treats
March marks the opening of maple sugaring season in the Hudson Valley. Both the Hudson Highlands Nature Museum and the Tenafly Nature Center offer family-oriented tours and tastings. Dress warmly for a walk through the woods to see how sap is tapped from trees, then turned into a tabletop treat. See our complete calendar of events for dates, times, and locations.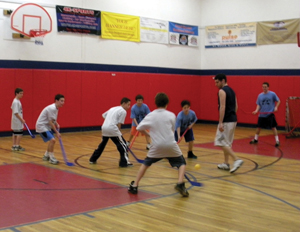 Indoor Fun
It's been a long, cold winter. Kids ages 7 and up can break their cabin fever with Friday Night Open Gym activities happening throughout the month at The Sports Place. Featured events include a Foul Shot Challenge, 3-Point Shootout, 3-on-3 Basketball, Hole-in-One Challenge, and Dodgeball Tournament. Participants compete for small prizes. All activities are FREE with general admission of $15 per child. 8pm. The Sports Place, 600 Bradley Parkway, Blauvelt. 845-358-4263.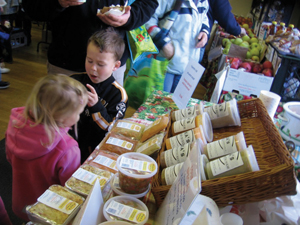 Winter at the Farm Market
Rockland County's only indoor winter farmers' market invites shoppers to come in from the cold to find regionally-produced fish, chicken, beef, eggs, dairy products, breads, pickles, wine, cheese, pies, and more. Now in its third year, the Palisades Indoor Farmers' Market is housed in the charming Palisades Community Center, a former schoolhouse built in 1870. Held every Saturday (through June 4), 9am-2pm, at 675 Oak Tree Road in Palisades (near Route 9W). To join the email list for farmers' market updates: [email protected].
Also see: Open Gyms and Indoor Fun in Rockland County
Our Online Calendar, for even more family events in Rockland County and the New York metro area