These three Rockland County, NY, businesses are offering something new and noteworthy for kids and families.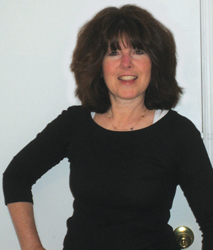 A New Home for Debi's Dance
Debi's Dance moved in June from its original location on Route 59 to a new, larger facility at 15B Suffern Place in Suffern. The school also celebrated its 35th anniversary in June. Since Debi Klein opened Debbi's Dance in 1975, it has provided dance instruction in performing arts such as jazz, tap, and hip-hop to Rockland County residents of all ages. Many of Debi's students have gone on to dance competitively; most recently, in July, two students won a platinum award from On Stage New York for a duet jazz routine.
Fall classes will begin September 9 at Debi's new location. The school will host an open house on Tuesday, September 7, from 10am-9pm, when all prospective students are invited to explore the new space and register for fall classes.
Debi's Dance is located at 15B Suffern Place in Suffern. For more information, call 845-357-2251 or visit www.debisdance.net.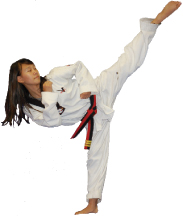 Zumba Fun for All Ages
JY Moon Taekwondo, a martial arts studio that offers taekwondo classes to adults and children ages 2½ and up, now offers Zumba classes twice a week. Zumba is a fitness dance program based on Latin rhythms that has become popular for its weight loss benefits. Zumba is easy to learn and enjoyable to participate in, says instructor Jennifer Moon, adding that these classes are about more than just fitness. "They also make people happy; it's for the heart as well as the body," Moon says.
JY Moon Taekwondo currently offers Zumba classes on Monday and Wednesday nights. This fall, JY Moon will add morning Zumba classes as well as a program called Zumbatomic, a Zumba program for kids ages 4-12.
In addition to its taekwondo and Zumba classes, JY Moon offers summer camps and after-school programs for children, with pick up services. The facility is also available to host fundraising events and birthday parties.
JY Moon Taekwondo is located at 704 Executive Boulevard in Valley Cottage. For more information, call 845-268-0200 or visit www.kickgreat.com.
A World of Language Opportunities
Lango of Rockland opened in July, offering programs in Spanish, French, and Mandarin-Chinese for children ages 18 months to 10 years. Franchise owner Deyci Mejia says she opened Lango's Rockland branch after noticing a lack of language programs in the area for younger children. Mejia, a guidance counselor in North Rockland, spoke to many parents who were eager for their children to receive foreign language opportunities before they reached eighth grade, when formal foreign language education generally begins in Rockland schools.
All Lango instructors hold either Bachelor's or Master's degrees and are native speakers of the languages they teach, Mejia says. The program also integrates cultural education into lessons. "To understand a language, you have to understand the culture [it comes from]," Mejia explains, which is why instructors bring a piece of culture into the classroom during each lesson, whether it be Chinese music or Spanish artifacts. This key component, Mejia says, makes learning languages more interactive and broadens the experience for each student.
Lango's fall session begins September 13. Classes are held at Kid's Kingdom, 121 West Nyack Road in Nanuet, as well as at select Clarkstown Elementary Schools. For more information, visit www.langokids.com.
Find more kids' classes and programs in our Back to School Directory for Rockland County, NY